Details
Height:
5'10"
Weight:
125 lbs
Hair Color:
Red
Hair Length:
Medium
Eye Color:
Hazel
Ethnicity :
Caucasian
Skin Color:
White
Experience:
Some Experience
Compensation:
Depends on Assignment
Info
Join:

25 Nov 2010

Last:

17 Apr 2011
Rikki Hart
Female
56 years old
Orlando
About Me
I'm positive, open-minded, and reliable and professional, Being on time is one of my strongest assets, If you're interested as me as your model, please send me a message with all of the details.
I have a fairly flexible schedule.
I hope to learn and be creative and I'm always interested greater achievements.
I am open to new things and willing to travel for the right project.
So please take a look at my port, comments and critiques are of value to me.
Please help me improve. Comments, Critique, words of advice.. is all appreciated!
I shoot:
*Fashion
*Beauty
*Jewerly
*Hair
*Swimsuit
*Lingerie
*Print Ads
*Commercial/Lifestyle
*Bridal
*Workshops/Spokes Model/Promo Model
*Location Shoots
*Fantasy/ Sci-Fiction
NO NUDES*********************** Rikkihart1@gmail.com
http://member.onemodelplace.com/member.cfm?ID=424957
Thanks,
Rikki
Lists
Credits
Inside-Out Creations #1295762
Wayne Collins Photos #24647
Good Egg Productions #262852
Catherine Frontin(makeup artist) #1044726
Roadtrip Photography #694533
shawn_davis (hair stylist/makeup) #1368961
Best Light Images #71097
Frank Lewis Photography #80557
Photos By CEllis #323703
fotowurks #1017874
canonfire #1327135
Careyp # 405502
Terry D Cuffel #1457737
Richardevansphotography #756592
SeaYah Productions # 1379602
Surreal Models #733169
Martin Schiff photo #863709
Modelman_net #1132434
The art of imaging #872721
TampaBayPhotography #15287
Simon D #761223
Leg lines #868241
David S, Williams # 1643997
Matthew Westerman # 536962
Baby Kanga Pix #1223853
Sunshine State Photography
JenniferJane #1737820
Mooncalled Photography #1640818
Whitney Pernal #1222989 MUA
markallenpernal #1045829
Bob Wilson Photography #1296364
Jean de Passy #1823216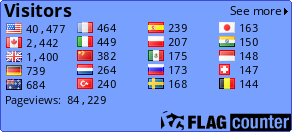 Tags
22 Dec 10 10:36
Lovely look... come to DC some day. We could do some killer shots! ;)
28 Nov 10 20:34
A superb portfolio and excellent style..
28 Nov 10 20:24
great pics dear.
26 Nov 10 00:16
Welcome to iStudio
25 Nov 10 23:33
Very nice work, wish you were closer