Info
Join:

20 Sep 2009

Last:

28 May 2019
About Me
I only have one Addiction and it is Photographing beautiful models.
I am a photoholic
Come by and "follow" my Facebook page
www.facebook.com\glamourbychuck
My Mission:
To collaborate thoughts and Ideas so together we can create artistic and stunning images that we can use in our books. Would you like to be a part of helping me fulfill this mission?
My passion is to photograph Fashion/Glamour/Pin-up Models. I do barter for services, on occasion, in the form of a
Trade for CD
, depending on what project I might be working on, so feel free to ask me if you can work on a project. A model release is required. Please feel free to contact me with any questions. My rates are very affordable, For non-project work, so please send me a message for a quote.
I am a published photographer based in Orange County. If you like what you see and are interested in shooting with me, please contact me, even if you've never modeled before, I am more then willing to help you models and happy to teach you the basics on posing for the camera, for
free
. I am easy to work with and believe that it takes collaboration on the part of the model and the photographer to get a great shot. Just to let you know, because of my Christian faith, I am not interested in shooting you nude. I only shoot age appropriate material and proof of age/identity in compliance with Title 18 US Code Section 2257 which must be provided at the time of the shoot. Also, I am not here to pay models, so if you are just looking for paid work and really have no interest in a mutual collaboration, don't bother contacting me. Sorry
A special Note: If you send me a friend request and you have a lot of full on nudity in your portfolio, I will probably not approve you. Please don't take it personal or think that I am judging you, it's just something that I believe in.
WINNER OF iStudio's PICTURE OF THE MONTH FOR SEPTEMBER 2009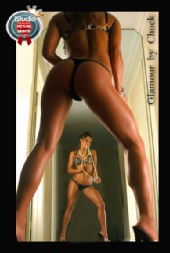 Thank you for all who voted for my picture
WINNER OF iStudio's PICTURE OF THE MONTH FOR AUGUST 2010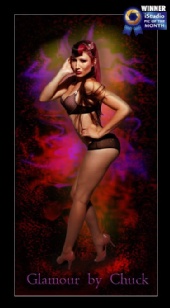 Thanks to all my friends and those who voted for my picture.
Some of the models I have worked with:
Heather Lockler, Tonya Qualls, Leah Willis, Stacey Nikolova,
Jennifer Cantu, Syndi Remenar, Laura Autry, Diane Perri,
Tina Jeanette, Mona DeLos Reyes, Chelsea Chandler, Danielle DeLomba,
Kayla Borger, Brigitte Putnam, Janelle Presti, Sheryl Leahey,
Tiffany Mosher, Paula Kemball, Missy Larson, Tina Lee, Linda Sobeck,
Jessica Brown, Ashlee McPherson, Cindy Merrill, Marjorie Miranda,
Reese Flener, Heidi Pacot, Jacie Coulson, Jessica Wanton, Misty Watterson,
Nicole Fritzsch, Tarah Page, Irene Cortez, Trish Mares, Kassie Gancia,
Kristal Haruby(Summer), Nikki Christian, Melinda Warnoch,
Ange Baranauskaite, Heather Collier, Alysha Freeman, Fawn Oda,
Michelle Martinez, Erica Holz, Meriah Nelson, Anita Hernandez,
Crystal Palace, Tamera Carrena, Patty Staples, Krista Larae,
Tamie Sheffield, Mileydy Martinez, Lisa Megowen, Shannon McNeil,
Amber Rich, Alissa Martinez, Natalie Abadie, Rebecca Ferncez,
Amanda Cothran, Cambria Jacksan, Miss Redlans, Jennifer Roberts,
Keashia Sleam, Sanela Kwajlc, Elizabeth Verlengiaand, Liza Gladkaya,
Savannah Polisar, Marta Zolynska, Chellsie Cothran, Lina Villanueve,
Ashley Lopez, Priscilla Cadena, Janiece Lola, Alissa Martinez,
Jenny Rodriguez, Bonnie Mercado, Tarah Paige, Jessica Frey,
Leia Willis, Meagan Lee, Jessica Hubbard, Arianna Walker,
Dawn De Fries, Shelly Willis, Alexis Thompson, Anita Wong,
Anne Padi, Kailey Victoria Tolchin, Anna Carillo, Brissa Breezy
Candice Belladonna, Andra Gallo, Jessica Lopez, Karens Rox,
Karina Chapa, Katie Alttamirano
Models I have worked with that are on Model Mayhem:
Anna T #26811, Shae Norris #2368, Seanna Mitchell #5516,
Carolyn Nayebyan #69846, Arrian Elyse #60379, Daniela Patrizia #209696,
Farrah Greye #147394, Arrian #60379, Marie Spring #159106,
Brigette Putman #3068, Lacie Marie # 138609, Calsi #112400,
Lenetta #190380, Lexi Schafer #10234,Tiara LeAnn #19720,
Cathy Garcia #8836, Michelle Fleming #377593, Natalie Claire #316338,
Goldenchild (Amber) #175249, Monique Myriah #350000,
Holly Loveday #278254, Karina Keandra #277734, Celeste Manderville #94907,
Stephanie Stone #173028, RoseGrace #419692, Jeska Vardinski #14883,
Kimberley Martinez #179086, Christine Loveless #292211, Lindsay #338578,
Nazanin M #226401, Chantelle Gascoigne #178787, Whitney Lancisero #414051,
Laura Shodire #346371, Kathryn Ann #334635, Ashely Ann #405017,
Aubergine (Nicola)#242594, Chauntele Lovelyne #204319,
Alexis Nichole #689981, Miss HillaRy #429374, Ferrin Ceballos #819354,
Jessica Iochray #551210, Serena Alexandra #705532, LaFemme Group #881107,
Breeanna Rose #706793, Misha Gajic #856437, Ordria #511039,
Sharea Monyc #315256,Amanda Lynn #274316, Britney Salazar #893971,
Leslie Northcutt #678560, Noeun Peang #649346, Sara Tatiana #805623,
Suzie QT #1261185,Sweetest Taste Of Sin #1101626, Tiana Saddler #408263,
Faunm #1064140, Madda Love #1239980, Model Brianna #1013853,
Ashley Marie #387742, Alisa Velez #1156708, Gabbie Vargas #66959,
OxanaA #1081566, Laquesha Jones #1323344, Ms Atlas # 1281895,
MiMi La Minkz #849783, Ms Gordy #1407151, Veroica Avluv #1079867,
Miahope #1343327, Hanna Flattery #1024662, Lisa Marie Matthews #1238600,
Alicia Whitten #374276, April Cheryse #455314, Elizabeth Michelle #1057644,
Natalie Cheng #1753439, Jordan Rose Guinn #1860369, Carolina Rusco #818344,
Tracy Linh #847930, Emily Doll (Marlena) #1853260, Krystal Angeline #1827497,
JordanRose Guinn #1860369, Maybelle Lee #1672374, Meagan L #1464025,
Skyler Haze #781280, Xtine Shea #1494531, Kristina Bella #607946,
Nikita Surf #524588, Savostikova #838351, Ashley Caple #182805,
Monica Geo #716983, Lauren Peres #1874947, Kailey Vining #1900508,
Ashlei Bragole #2162751, Sandi Alvaro #1572406, Samantha Piepenburg #2166524,
Mizz Ro #1601048, Lisa Lynn #1827380, Nikki Mae #1191258, Lia X #2209674,
Ashley Renea #2027486, SkyyFlower #1872700, Jennifer Ann Star #1726763,
Karisa Miller #2220079, Rachel Louise Parker #2214414, Lyna Sparks # 1760068,
Stela Sierra #1685217, Stacey Minette #1067966 CandyCami #2315835,
Jessica McGrew #2290616, Andrea Christine #632662, Amy Bugatti #2813635,
Harlow Rose #2879792, Lauren Meda #764277, Hallo Teese #2001523,
Hanna Belle #1945728, Mariah Shannon #1544383, Erika Mariko #1755793,
Mikayla Le Blanc #2831141,
Hair Stylists and Makeup artists on Model Mayhem:
Jason Becker #640834 (Hair)
Keith Beck #37893 (Make-up)
MODELS I HAVE WORKED WITH THAT ARE ON iSTUDIO.
Joylyn #151363.............Erin Micklow #567915
Shelby Allen #487064....Mandee Varela #1422746
SunnyE46 #1564330.....Magen_Renee #1327606
Miahope #1343327........Natalie Cheng #1753439
Skyler Haze #781280....Club Jeska #26222
Jean G #1237754..........Gwendolyn Jane #1145015
Nyree Neil #2381709.....MsAngelWalker #2161046
Harlow Rose #2879792 Lauren Meda #764277 00
Jaime Hensgen #3222956
MAKEUP AND HAIR ARTIST(S) I HAVE WORKED WITH THAT ARE ON iSTUDIO.
Makeup & Hair by Scarlett #277967
Credits
Winner of iStudio Picture of the month contest (September 2009)
Winner of iStudio Picture of the month contest (August 2010)
Winner of iStudio Member of the month contest (October 2010)

Published in the following:
Western Photographer Magazine June 1995 (Front Cover)
Western Photographer Magazine April 1997 (Front Cover)
Western Photographer Magazine 1994 to 1999 (Articles)
Western Photographer Magazine 1994 to 1999 (Photos)
Modeling Today Magazine (Photos)
Arizona Model Days Magazine (Photos)
Ms Fitness Magazine - Makeover (Photos)
www.ujenanetwork.com - Contributing photographer in front page Collage'

Published on the following web sites:
www.modelmayhem.com/glamourbychuck
www.modelspremier.com//glamourbychuck
www.pinuplifestyle.com/glamourbychuck
www.ujenanetwork.com #27426

Tags
12 Feb 22 11:16
...Love your work!
31 Oct 16 22:07
Beautiful port, amazing, great quality pics, i love your work :)
12 Aug 16 13:20
You have an awesome variety love love it! Do you ever come to visit Tampa Florida? I would be very happy to help you fulfill your mission lol. I look forward to seeing what you do next! All the best....
15 May 16 13:21
Thanks for your friends request and Amazing port I must say
04 Mar 16 22:53
Nice work!
11 Aug 15 14:23
Thanks for the request
13 Mar 15 14:43
Nice work!
27 Dec 14 16:58
Amazing port to say the least!
27 Nov 14 13:11
Thanks Chuck! I love your works! I hope someday we will work together!
15 Nov 14 17:06
Thanks for the photo comment!