Mirror, mirror...
Glamour by Chuck
Duarte, CA

Comments
dayum we on the same path I shot a hott image like dat


great pov, great use of prop and lighting


LOVE THIS SHOT! GREAT ANGEL! PERFECT LEGS AND BUNS!

Bribs
2013-10-04 16:15:35.0
Fantastic angle, gorgeous model

Im new to this web site and one of my fav photos is shots in the mirror! Your a nice welcome

Julez
2012-04-06 00:32:58.0
GREAT CAPTURE!!

Masterful execution and framing.

Definitely one of the best pictures I have seen. Very nice. Good for you.

Sunny
2011-07-20 11:53:12.0
awesome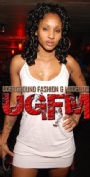 yes.. i love this shot .. and this is 08 .. i can imagine what shots your taking now..

WOW! Stunning in every way!


This shot is perfect! The Model-The Pose-The angle Simply Stunning!

I STILL think this is one of the best shots I've ever seen......


Wow! This shot is just amazing!

very sensual...! perfect capture front and back...

Fantastic image - amazing concept - perfect angles - wonderful model! You've got it all with this one!!

This is just smoking. Great creativity.