Details
Height:
5'2"
Hair Color:
Other
Hair Length:
Shoulder Length
Eye Color:
Hazel
Ethnicity :
Caucasian
Skin Color:
White
Experience:
Very Experienced
Compensation:
Depends on Assignment
Info
Join:

12 Dec 2011

Last:

6 Jan 2012
About Me
**** NEW ****
PLEASE ADD MY FAN PAGE! It has tons more pictures up than I have on here.
http://www.facebook.com/pages/Little-Ph
… 7056054936
************
Make sure you purchase a copy of www.altfashion.co.uk magazine issue #19. It features the work of Haylo Grave's and I'm modeling her designs!
http://altfashion.co.uk/store/index.php
… ucts_id=73
**** NEW ****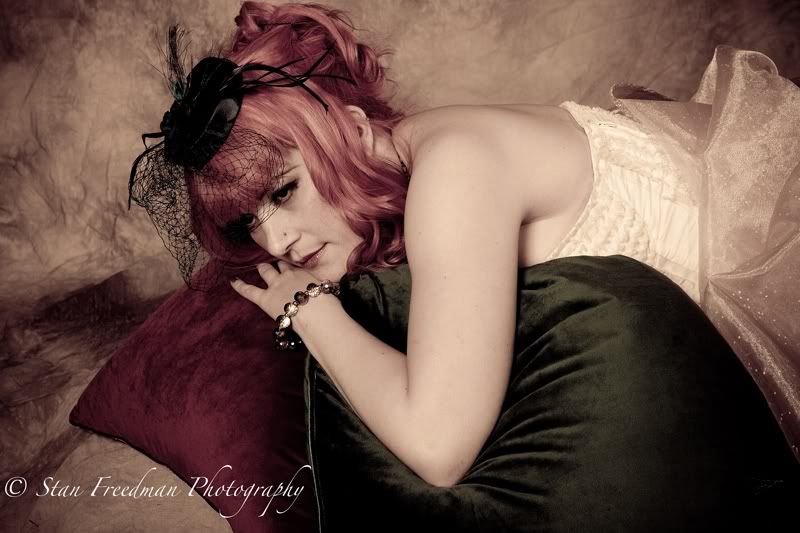 I LOVE modeling! I've been doing it for a long time now (over 8 years experience). I am looking to do mostly paid work, but I am willing to do TFP/ TFCD work for something that will really further me as a model or that I find interesting. Note that if I book with you and a paid shoot come up I will have to cancel on you and take the paying job so if you want to make sure that doesn't happen set up a paid shoot and hop in line.
My rates are very reasonable, and I'm always open to negotiations. Please email me if you have questions and I will let you know.
I come up with most of the looks for the shoots and use my own cloths. I will shell out my own money to buy any other accessories or outfits needed for paid shoots.
I am good with makeup and will do my own unless a makeup artist is provided. I also bring my stylist or a friend with me on my shoots. If this is not ok with you then don't ask me to work with you.
I am open to a variety of different work and am a huge fan of Japanese street fashion, cos-play, cyber and goth and pinup looks. I'm open to working with art students, makeup artists, costume designers, clothing designers, photographers, clothing companies, artists, bands, other models and producers, etc.
Note that I will not do nude, or erotic assignments so please don't ask. This includes fetish work of a sexual nature and foot fetish. I also will not shoot with a photographer who wants to be in the pictures.
I also am a big fan of props. If you let me know ahead of time I can bring all sorts of fun stuff with me to the shoot. These include things like: synthetic dreads, stuffed animals, goggles, fans, wings, hats, masks and scarves.
I can travel anywhere if traveling is covered! I am willing to drive to most shoots at my own expense. If the shoot location is further than an hours drive then I must ask for help.
Thanks for viewing my page! Looking forward to work with all of you!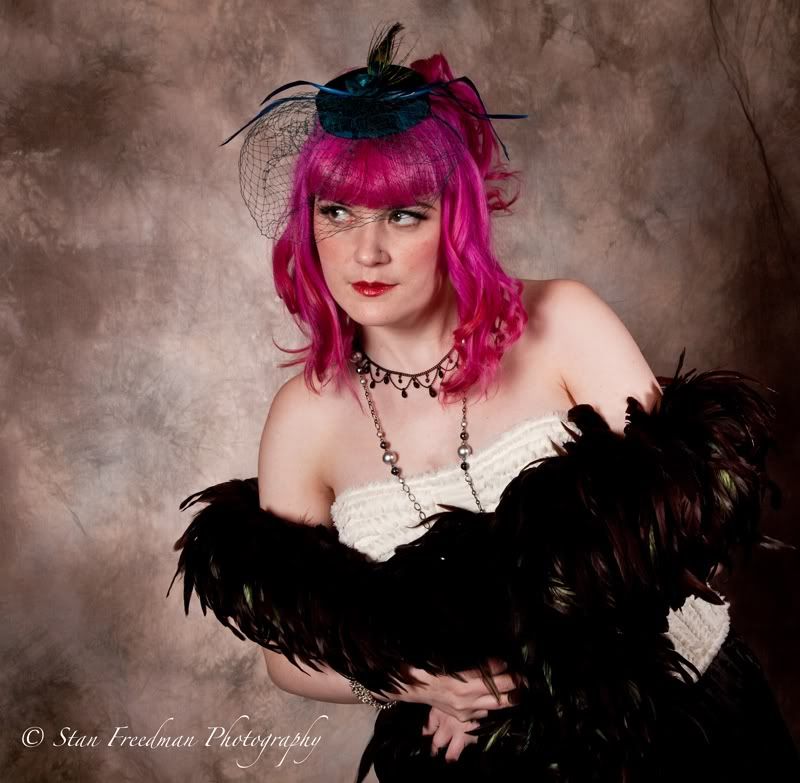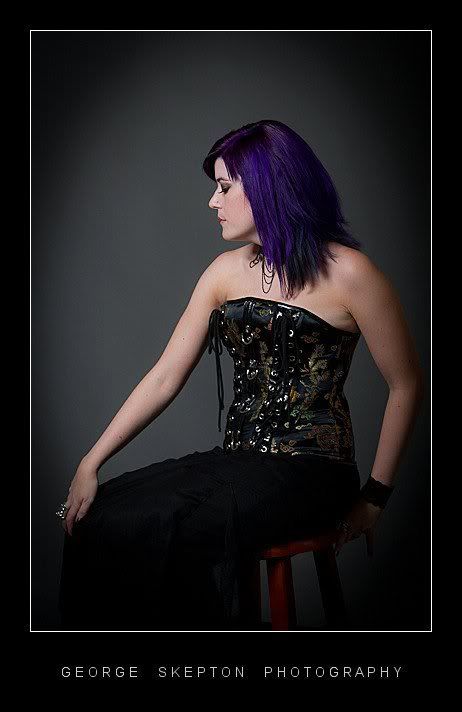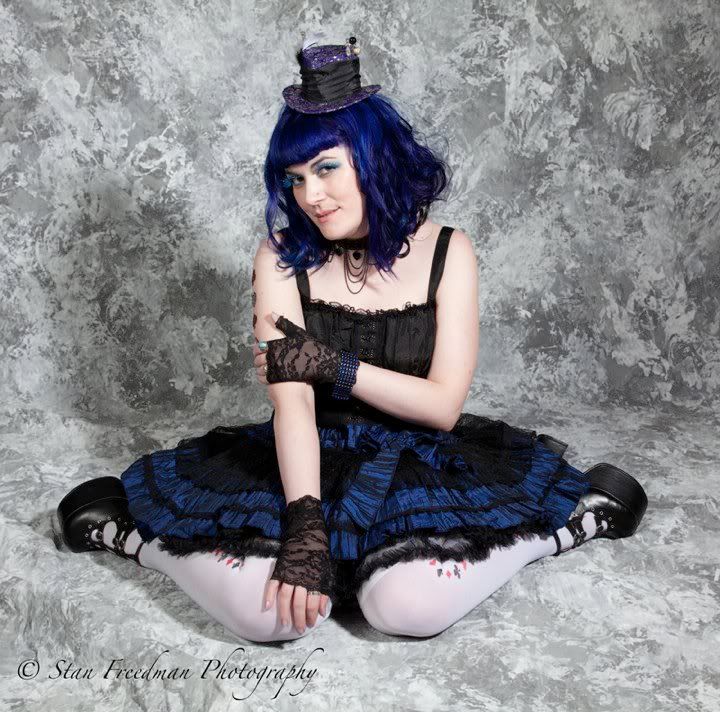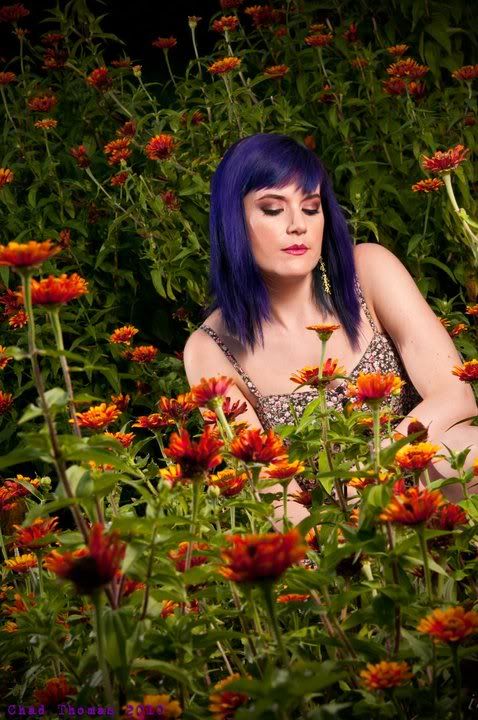 Credits
[EXPERIENCE]
[Print]
~ Alt fashion Magazine issue #19 (2011)
http://www.altfashion.co.uk/
~ 2011 Charity Calendar by NexGen Pulp (December 2010)
100% of the proceeds go to benefit The Extra Mile Dog Rescue in Central Virginia.
http://www.lulu.com/product/calendar/ne
… r/14326051
~ "The Many Faces of Mary" book September 2010
~ Featured in "The Paige" Vol. 6 (December 2010)
~ Featured in "The Paige" Vol. 2 (May 2010)
~ Featured in the magazine "The Paige" Vol. 1 (2010)
http://magcloud.com/browse/Issue/61632
~ Model for Promotional materials for the band Wicked Sun 2010
[Movies]
~Movie "Respire": October 22, 2009 (Acting)
http://www.respiremovie.com
~My Boring Zombie Apocalypse (Extra) 2011
[Video]
~Various characters in the music video for "The Fixer - The Power of Balance" (2010)
~Dancer in Unicorn Table Video for the song Heaven's Door (2010)
http://www.youtube.com/watch?v=3DQRS01-7lw&hd=1
[Shows (TV and DVD)]
~Adventures of Louanna Lee "Little Bit of Love". I play the nurse at the party. (2011)
~Extra in The Fixer "The Power of Balance"
I play a shopper in a record store, swim suit model and a hooker. (2010)
[Pageant/Contests]
~ Second place fan favorite Cos-play contest at Anime Mid-Atlantic
(Yuna Gunner FF X-2)
~ Winner of the Lets Rock the Ribbons Modeling Contest (April 2011)
~ Winner of the SVI Models Sexiest Mini Dress | Skirt Contest (2010)
~ Gothcomming Queen (2009)
[Promo Work]
~Dancer for the Pop Show Japan Expo at Anime Mid-Atlantic 6/17/2011-6/19/2011
www.animemidatlantic.com
~Promoted for Model/artist Yunmao Ayakawa signing and meet and greet at
Katsucon 17 at the Gaylord. (February 18,19,20th 2011)
www.yunmaoayakawa.com
www.katsucon.com
~Katana - DC (Model, Dancer, Events Coordinator) (April 2011 - Present)
~Shinobi Grind - Baltimore and DC (Model, Dancer, Events Coordinator) (October
2010 - December 2010)
~N-Code - Club Orpheus (Model) (June 2010 - present)
~Pop Show Japan - Club Orpheus & Cafe Japone (Model, Dancer, Events
Coordinator) (May 2010 - October 2010)
~Volgothic Vixens: Angel's Rockbar, Now called Volgo at Club Orpheus (Model) (June 2009 - present)
[Runway]
~ DC Fetish Ball - "CIRQUE" 10/9/2011
~ projecTRONIK - An Underground Fashion Show 3/31/2011
~ No Labels fashion show 4/2003
[Photography Showcase]
The WSP gallery show "The Contact Sheet"
[Designers]
~ Girdle Bound 10/9/2011
~ Bunny Made 10/9/2011
~ Model for MismatchedMisfitz 9/2011
~ Model for MARSLOX 2010
http://www.facebook.com/pages/Marslox-G
… 5100719227
~ Model for Baby Loves Latex 7/2007
http://www.myspace.com/babyloveslatex
[Web]
~ Model for artist Madeline Moon 9/2006
http://www.cafepress.com/madelinemoon/2466518
http://www.myspace.com/madelinemoon
~ Model for Black Cat Closet
http:www.BlackCatCloset.com
~
http://www.poseyourtoes.com
~ www.suicidalbeauties.moonfruit.com
~ www.myspace.com/killerkittygirls
~ www.acparadise.com
~
http://www.SVIModels.com
~
http://www.refractorproductions.com
~
http://smashortrashindiefilmmaking.com/?page_id=923
~ Cosplay in America (website)
~
http://www.washingtonblade.com/2010/11/
… y-at-town/
~ The Fixer
http://www.leedoll.com/thefixer.html
~ Hair Model
http://www.facebook.com/?ref=home#
!/pag … 3281019224
~ Featured Model in June for Exile Asylum
~ 2 Featured photos for June on Exile Asylum
[Other Model Websites]
~www.modelcoast.com #60444
~www.onemodelplace.com #88867
~www.SVIModels.com
~ Peroxide & Garlic Alternative Modeling Website FEATURED member
[Photographers I have worked:]
Remembrances #9405
Larry Bradby #1505
Charles Pilzer
Ratravarman #1841
Mike Lynch #66908
Robert Matthews #26010
Cherry Blossoms #215389
James Phelps #448473
Daimon Glenn #601285
Bondo Photo #87972
PK Brazil #209837
Robb Mann #467940
Moore Photo Graphix #240549
Serena Jae Photography #718728
George Skepton Photography #373385
Charles L. Rosario #516390
Chuck Brown Photography #188084
Keith Small Photography
Emily Sater-Murray
Stan Freedman Photography #1299109
Eric B. Pollock
Tim Prendergast #477362
Patrick Prendergast
Storyteller #1055561
LifesExposures #1382632
Stephen Carroll Fine Art Photography
ALT Creative Studios
Abraham Friedman #1268035
Alfred Long #33168
DreamCatcher Studio #128274
Refractor Productions
Chad Thomas Photography
-gus Troll
Tombs 4 Art
Justin Wainio
Kristie Woods
Alex Grissom
PeterP Photography
Johnny B Photography #119618
Black Shirt Studio
Tara Vozzella Larsen
Jerry Deese
Victoria Fatum
Voxefx Photography #148575
Philbert Photography #733410
Brilliant Radiation #1444469
T.Smith Photography #331243
Ruben Brown #1184541
Ed Francis Photography #1446975
DKE Photography
David Janoff Portraits #1921703
RC Images # 459512
RedStockman Photography
LookAlignment.com
Anna K. Stone Photography
John Tsilidis
Ken Morrill
SSB Productions
JL7 Photography
M Newman Photography
[Makeup Artists:]
Cherry Valons # 104008
MakeUpArtistLady #331556
Angela Papa #1228014
Haylo Grave
[Models:]
Hachi #1134218
Connor Alexander Jacob #2153298
Bunny Greene #1101869
Karah Kay #24014
Phillip Smith
Connor Jacob #2153298
Akumah Lamprey #172649
Baby 929 #507245
Alana Glover #1125411
Sara Faith #1363657
Regina Ann Leakey
April Christina #1555333
Danielle Mundy
Jamie Angeleyes Joncas
Heather Clark
Michele Guyton
Meli Hartsoe
Kristin Rigsby
Tanya Davis
Kelley Nymph
Scarlett Critzer
Angela Sullivan
Synthicide
Charlotte Anne (Charlie Kay)
Samantha McGinniss
LiiLii Lipstick #642079
MorganneRochelle #2283965
Rhus Brutalis #857107
Tags
13 Jan 13 23:27
luv your work and style, very nice
13 Dec 11 10:34
Welcome to Istudio
13 Dec 11 07:35
We gotta shoot again in the spring....:P
12 Dec 11 13:22
Welcome to iStudio. Wish you lived closer so we could shoot