Info
Join:

12 Jan 2010

Last:

5 Jul 2016
About Me
Professional Photographer~
I am professional, ethical, easy going, considerate and have a great personality so I am fun to work with.
I have shot for Venus Diva Magazine, Denim to Diamonds fashion show, Next Level Entertainment,The Mercer Museum and Special Equestrians to name a few clients.
www.2daysphotos.com
www.weddingphotographybyrosemary.com
I am sponsored by Zenfolio.com, photo web sites, hosting and printing.
http://2daysphotos.zenfolio.com
See my work on Pentax Corporations Photo Gallery
http://www.pentaxphotogallery.com/rosemarytaglialatela
If you want to be part of an energetic, upbeat, fun shoot that gets you wonderful creative pictures for your port, you really need to contact me.
On location or studio shoots available.
My desired is to produce high quality work, which means I am also willing to work with any visions, ideas or suggestions you may have. Contact me by email if you are interested and in the area.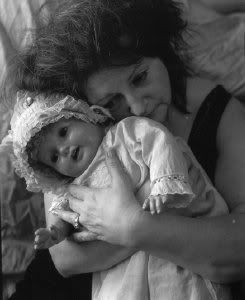 Credits
#862928 LanieSix~Will work with her again soon!

#622799 Katie O~ Great photographer and model!

#699198 Marina B~ I don't know what else to say but wow! She gave me 110%. Def desire to work with Marina again.

#1012420 Hair Stylist. Paige is a blast to work with and very talented hair stylist. Would be a pleasure to work with her again.

#1067582 MUA Cara Bendler. All the models love Cara and so do I!

#203638 Model. Rebeca Torres. I don't know what else to say other than I can't wait to work with her again! We just finished up shooting bridal photos for the June issue of Venus Diva Magazine.

#800731 Model. Shannon Hiett was wonderful to work with on the Venus Diva Mag shoot! Would love to work with her again.

#436977 Model. Sarah LaVelle was so much fun to work with. She can handle so many different looks and pull them off well.

#619107 Model. Ms O is great to work with. I have had the pleasure of working with Ms O twice. She has a wide range of looks she can pull off. Will be working with her again soon.

MUA Pamela "Dee" Charles- beaudeefulfaces@live.com
I have worked with Pam a few times. She is great!

#731290 Model. She drove 5 hours to be part of the Venus Diva shoot! Mandee was great about my places for her to pose, she did not hesitate to jump on rocks or lay on the ground in a wedding dress.

#509072 Model. Mike is adventurous and up for just about anything. It was a pleasure working with him.

#892422 Model. Limarie Lewis is fun and full of life. Oh and up for trying anything! Hope to work with her again

#1562 Model. Model T is a professional and is great to work with!
Tags
14 Jan 10 07:30
Thanks for the comments and friend request!
14 Jan 10 02:49
Hi,thank you for the comment! You have a perfect port!
13 Jan 10 18:35
Beautiful works of art and a pleasure to count you as a friend...
13 Jan 10 12:20
Thanks for the tag and FR! Your photos look like a ton of fun!
13 Jan 10 12:03
Thanks for photo comment! Great port! Ruslan.