Info
Join:

4 Feb 2009

Last:

27 Sep 2014
About Me

Professional Glamour Photographer.. and On-Line PhotoShop Coach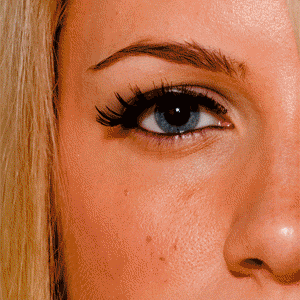 Are your Photographs Not As PERFECT as you would like them to be? Wish You could change or enhance just certain parts in Your Photographs?
Retouch Your Own Images!!! Quickly Learn HOW to Use Photoshop... to Retouch YOUR OWN Glamour Images! Professional New York City Retouching Course taught live, on-line, by an international trainer. Quite Easy to Learn. Priced Right! Save Months of Painful Learning on Your Own!
Make your images POP!
Use the
Send Message
e-mail button above to ask any questions or to set up a 1 to 1 training session.. Schedule an Upgrade to your Life Skills in 2011! Learn to Retouch Your OWN Important Images (For Both Models and Photographers)! Days, Evenings, Weekends. Training is international / worldwide. See the Video Clip at the bottom for a live example of what you can learn".
Make Your Images look the Way that
Y O U
Want Them To! Get rid of darkness, Get rid of distractions, Optimize the best parts, Do Electronic Makeup and more. Personalized On-Line training...live...every day. Its $35 for the 1 hour live training session...you get to watch every method...and see every move, and technique and trick in your Browser... and you get to ask questions along the way. Once you see how to use this NYC Retouch process just once...You will never forget it! AND...Your photography will Never...Ever...Be the Same Again!
With this style of retouching you can take a model from "No Makeup" to "Full Makeup" using the steps in the The New York Style of Retouching. The Electronic Makeup and the Retouching Techniques can be used to make your models and photographs look as Natural... or as Idealized as you want! You Choose the Intensity. Every retouching step is infinitely adjustable! You can adjust the intensity of every effect to reflect your Own style. Take an image that is 75% acceptable out of your camera...and then...Make it Become Exactly Like You Visualize It to Be!
CLICK HERE To See a Video Overview
and some of the actual Techniques that the Course covers. BE SURE TO Hit the "BACK" Button to Come Back Here.
The video clip shows level balancing, color balancing, blemish removal, smoothing skin, adding in skin texture, electronic makeup, makeup pallets, eye shadow styles, eye lash brushes, eye reflections, Hollywood eyes ,fixing hair and more.
You can set up a private 1 on 1 session at your convenience.
Save yourself 6 months of PHOTOSHOP LEARNING PAIN. We show you the Tools...The Techniques...and the necessary Tricks... for you to get the perfect Glamour LOOKs that you have been wishing for!
E-mail me here at iStudio Above....or at Training@GlamourRetouching.com ...to set up a schedule for yourself
Tags
24 Jul 11 16:03
thank you.. you have great work. carrasco
22 Jan 11 15:45
Outstanding images, hope u have a great 2011!
04 Jan 11 17:47
CAPTIVATING PORT!!!
24 Jul 10 07:47
Oh I love your work so bad im addictive!!
09 Jul 10 14:44
thanks for the comments, some of that work came from what I learned from your DVD set
03 Jul 10 15:03
Just stopping by to say hello and have a happy, safe holiday weekend.
24 Jun 10 12:24
Cool shots in your port and great choice for your avatar.
02 Mar 10 00:51
Great work!
06 Feb 10 06:26
Hi there, Notify me if you are traveling to Bali. Cheers,TITA
14 Jan 10 07:19
Wow! loved looking at your work :)