Info
Join:

23 Nov 2009

Last:

4 Apr 2016
4-Real Photopics
Male
58 years old
Miami, Florida
IS URL: 
http://istudio.com/im4real
About Me
My name is Mario Perez and I am a photographer based in South Florida, and I have been involved with photography since 1990.
The challenge, is to grab an emotion in just one frame....
If you can portray an idea, or an emotion in one shot, well that's pretty cool.
My photography is a work in progress, one of continuous learning.
I welcome all comments, tags, PM's and Friend Requests; I answer all of them as quickly as I can.
Feel free to contact me if you like what you see and would like to collaborate with me.
I really enjoy photography and because, I do it for the shear love of it, I have nothing to loose if I don't get the right shot. I just do it again the next time and learn from my lack of experience, gradually getting more experience with every shoot.
The only way to get good at anything is to love what you do, enjoy evreything about and just keep on doing it.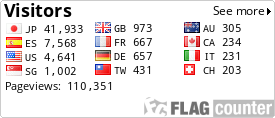 Lists
Credits
click here
[b]
~ a list of veteran photographers dedicated to helping "new" models build their portfolios. Current international membership is 600+.[/b
http://searchwithkiss.swagbucks.com/refer/Mario001
Tags
26 Dec 09 05:59
Belated Merry Christmas to you my friend and your whole family. Good health and God bless!!! xo Marianne- WRS
22 Dec 09 18:25
Great Port. Some very nice work here.
28 Nov 09 01:03
Thanks maybe we can arrange a shoot when I finalize my next Florida trip :)
26 Nov 09 22:36
Hi Mario, Happy Thanksgiving to you and yours. Hope all is well. I love your work also. Hope to collaborate with you someday. Take care and God bless always. Hugs and Kisses, Marianne- WRS
24 Nov 09 20:34
Thank you for your many kind comments:) Great port :) Fred-E
23 Nov 09 17:19
Thank you for the friend request and photo comments! Great portfolio! Tasha