Info
Join:

30 Mar 2009

Last:

6 Sep 2011
Silent Butterfly Photography
Female
33 years old
Corona, California
IS URL: 
http://istudio.com/silentbutterflyphotography
About Me
ATTENTION:
Engagements, Graduation portraits, pin up, themed, model portfolios, band promo photos, product photography (limit 20 items, if you have more I can give you a quote) and commercial shots, Alternative or Clothing Lines
I am A photographer in Corona, CA looking to update my portfolio, I normally don't shoot in studio but I have all the equipment, I usually shoot on location.
Due to my need to update all photo sessions mentioned above are 50.00$ for a 2 hour session.
If you are a model, Make up is not included, You are welcome to use the make up I have or find a Make up artist on your own.
I look forward to making your photos the best they can possibly be, Photography is something that I have always loved and I aim to show that through my work.
Contact me through e-mail: Silent.butterflies@gmail.com or by Phone: 952-200-3077
SALE Package:
50.00$ for a 2 hour session (if you want a longer shoot, I will give you a quote)
Location of your choice (Keep in mind if you choose a location that take me more than 45 mins to get to, I will have to charge 20$ for gas)
A cd with 15 - 20 images ALL color corrected and edited
If you would like prints just let me know and I will give you a pricing sheet.
If you have any questions please don't hesitate to ask or if you would like to see more of my work please contact me.
Have a wonderful day,
AshleyRose
Silent Butterfly Photography
______________________________________________
Also, due to the fact that I have had many models show up half an hour or more late, I have a new policy. All models that show up half and hour or more late and don't call or contact me (at least 2 hours before the shoot) to let me know are subject to a 50$ fee which will be collected before shooting. I hate having to do this, but I always set a 4 hour block for every model and its not fair to either of us if we don't start on time. Please click here
http://blogs.myspace.com/index.cfm?fuse
… =475591850 for my terms of service.
I'm available for engagement, event, modeling portfolios, Alternative, fashion, fetish, promo, product and print photography.
All models have the right to an escort, it is always welcomed, just make sure you inform me before the shoot.
The easiest way to get a hold of me is through e-mail: Silent.Butterflies@gmail.com
I am always looking for MUA's, Hair stylists and clothing designers, if you enjoy my work and would like to be a part of it just send me a message I check MM at least twice a day.
I am also in Minneapolis, MN and Denver, CO about twice a year if anyone is interested in shooting.
My name is AshleyRose, I'm 21 years old and am a Photographer in California. Photography is my love and my passion. I aim to push concepts and try new styles every chance I get. I thrive on color creativity passion and desire. I'm a very easy going and up beat person and that tends to make me incredibly hyper. I'm a very easy person to get along with. I'm goofy, i always try to make people laugh because I believe the more comfortable people are with you the more you will get out of them and the better your photos will be. I aim not just to be a photographer but also a friend as well. i'm always looking for new and interesting projects to do. So if anyone has ideas feel free to share them, get as crazy as you like.
All Models will be required to sign a model release.
I'm weird when I go through my editing process, I like to crop in tight or cut things off to make a more interesting photo and sometimes it goes against everything I was taught, but I have fun with it.
"Live your life in wonder and chaos, Because its to short to contain or Suppress who you really are. No matter what people tell you, Be true to yourself in all aspects, the good and the bad because in the end who we are is all we have."
Credits
Models: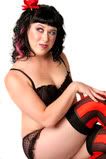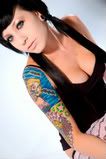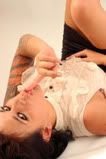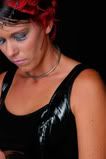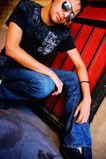 ViolettaVolare
MissD Vour
The Original Oktane
DevilVixen
Whitney Dynamite
Melly Kitty
Lily DeVille
Matt Duran
Martunia
Rachel Wink
Amber Yang
Catherine Orr
DJ Fetish Dolly
papaya purple
PrincessAries
Opal
_QOO_
Make-Up Artists:
Monster Midian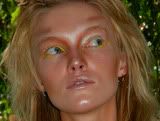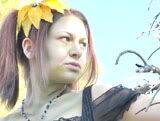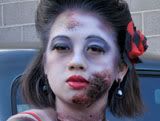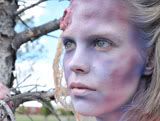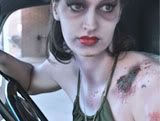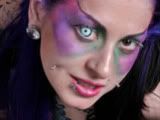 Jessica Cano
Sahar Arjomandi
Jeremy Kruempel
CalicoPiratePixie
Tags
29 Jan 10 19:52
nice port!!! and great avatar :) ~bri
03 Sep 09 14:47
Thanks for the FR! Perhaps we can work together some day. alahn brezan photography
02 Sep 09 22:49
i love your port.... you do amazing work....