Info
Join:

18 Sep 2009

Last:

23 Dec 2015
ARTFORMS
Male
62 years old
Greenville, South Carolina
facebook
IS URL: 
http://istudio.com/artforms
About Me
Sixteen years in the advertising business doing commercial art and photography, continuing to work on free lance projects. Illustrator, designer, and layout artist. Currently working on models portfolios and shooting for weddings, family portraits and car shows.
I don't pay models to shoot their portfolio images, but occasionally might have a paying customer. Selective TFP photo shoots are available.

I shoot people with a Canon but they manage to survive. ;>)

Credits
Other businesses that I have associated with.
www.indianrivergraphics.com
www.dirtybirdbikini.com
www.iclickfashion.com
www.greekyearbook.com
www.pictures4fun.com
www.ravenmagonline.com
Sponsor of the 2009, 93.3 The Planet radio station Hottest Girl on the Planet contest. Greenville, SC.
_______________________________________
Steph #380066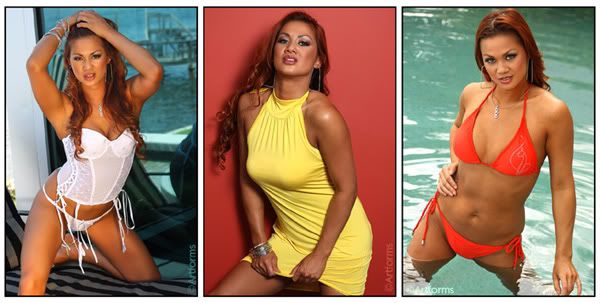 Sandy #837990
Tags
07 Jul 14 00:15
Beautiful work!
17 Jul 13 04:06
hello there , Thank you for the friendship and the compliments on my work. I would love to collaborate with you too sir, if someday i have plan to goin to your neighborhood :)
28 Jan 13 21:34
Great Work!
19 May 11 05:40
Wow, What Awesome Work! Love It!
25 May 10 03:21
Just stopping by your page to say hi! Please let me know if you're ever in need of any professional photo retouching for your photos.
07 Dec 09 23:17
hey thanks guy's for the welcome. You'r work is HOT! KEEP IN COMING!IIMAGESU
26 Nov 09 09:55
http://www.klimt.com
02 Nov 09 20:59
Love your work - thanks for the very nice comments....
20 Oct 09 14:02
Hey, tag your it too lol.
18 Sep 09 12:23
Thanks for being here and req/add me. Your work is always outstanding. Take care and stay in touch. Hope to collaborate with you someday. Big hugs, Marianne- WRS