Details
Height:
5'5"
Weight:
10 lbs
Measurements:
31-24-34 in
Shoe Size:
7
Hair Color:
Black
Hair Length:
Long
Eye Color:
Black
Ethnicity :
Asian
Skin Color:
Tanned
Experience:
Some Experience
Compensation:
Any
Info
Join:

10 Feb 2009

Last:

20 Apr 2010
About Me
*I am selling my Brand New Diana F+ Mr.Pink camera, msg me for more details*
Check out my ModelMayhem:
http://www.modelmayhem.com/lkatio
I live in Sydney but I do go back to my hometown, Indonesia once a year and also to Malaysia.
I am reliable, out going, professional and punctual. I give 101% in what i love to do.
PAID WORK ONLY. LIMITED TFP/TFCD!! My rates are very reasonable :)
Here is a picture of my current hair. I change them quite often!
I sell bows :) @
http://kitsch-bow.blogspot.com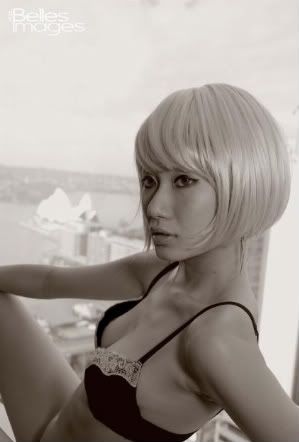 I am aiming for a very diverse portfolio. So if you would like to collaborate and have any ideas that are completely different from what I already have in my portfolio please do contact me here or to: lkatio@gmail.com :)
XX
Credits
-Photographers-
Anthony
Chen Yang
Grace a.k.a Putao
Jeannie Lee MM#679999
Sar Bennet a.k.a Sar*
Jez Kabanov MM#52458
Den Tan/ Onions MM#191168
Scott Swift MM#520315
Kero studio MM#513803
Gabriel Ponzanelli MM#472308
De Belles Images/ Bernie MM#662034
David Morris/ Catalyst of design MM#461771
Fenna Pangestu
NOveneer MM#449516
Fwindustries MM#336543
Studio49 MM#543498
Xiaohan Shen MM#701116
Dave Chin MM#1107583
Brian
Sue Ann
Terrence Seah
Stealth Photographics MM#850646

-Hair stylist-
TIGI
M.A.C's hairstylist

-Make up Artist-
Corrine from TIGI Sydney MM#345440
Darynn from M.A.C Jakarta
Patricia Katio from M.A.C Jakarta
Aida from M.A.C Jakarta
Lenny Meryana
Ross

Mercury hip hop clothing store- Star Newspaper
M.A.C Trend Presentation' 07
TIGI bedhead color launch' 08
TIGI bedhead Hair Expo' 08
Beserk Clothing- UTBM 09 Lunamorph Fashion Parade

-Promotional Work-
Samsung
Ed Hardy
Tags
24 Nov 09 07:29
Beautiful porfoilio!!