Details
Height:
5'7"
Weight:
145 lbs
Measurements:
36-27-39 in
Shoe Size:
8
Hair Color:
Brown
Hair Length:
Medium
Eye Color:
Brown
Ethnicity :
Black
Skin Color:
Brown
Experience:
Very Experienced
Compensation:
Paid Assignments Only
Info
Join:

20 Feb 2012

Last:

9 Apr 2015
Sukie amour
Female
New York, New York
TWEET ME
About Me
Payed Bookings: SUKIET87@HOTMAIL.com
Instagram: @sukie_amour
Twitter: sukieyumyum
Experiences:
-Recently made "Model Scout Director" for 3 magazines
-Published in Thick & I'Adore magazine
-Video with BSB records Troy Ave
-Video with upcoming artist JERMZ..."Shutting it Down"
-Video with Def Jam recordings..check it out on youtube.com
Sheek Louch "Party After 2" ft. Jeremih
-Poster with CHRISSEANLLC...you can check it out on WWW.CHRISSEANLLCSTORE.COM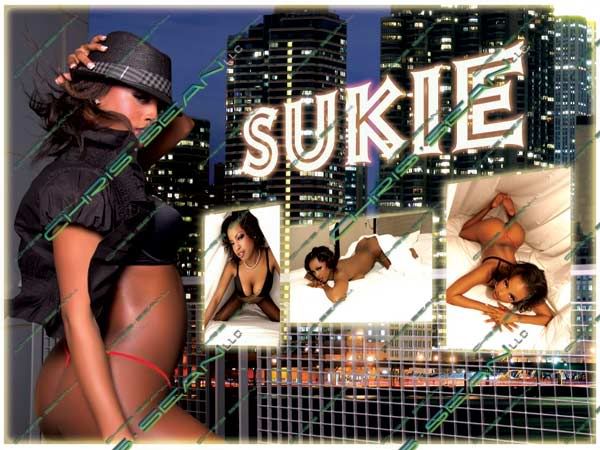 -Fashion Shows with TopTenModel Management
-Commercials (short) for WEGOHARD.NET & FLOSS MAG
Tags
27 Apr 15 15:52
Nice work!
24 Apr 15 09:13
Outstanding photographs, a joy to view
07 Apr 15 14:50
Awesome port!
04 Feb 15 09:52
I think you have a very pretty look and i would love to work with you one day on a photoshoot hit me up if interested
27 Feb 14 17:40
Female models for a photo shoot. Shoot March 17, 2014. Will cost $150. Hampton Inn & Suites, Poughkeepsie, NY. 10-15 looks. Between 11am – 4pm. contact me at: info@shaereddingrogers.com; subject: Photographer looking for Model.
02 Dec 13 12:46
Hello Beautiful! I think you would be perfect to join Miss Manhattan( Runway) , For more info, you can send me an email at bfechner120@gmail.com or you can visit Miss Manhattan's page: https://www.manhattanpageant.com/application
24 Jun 12 15:52
Welcome to iStudio
12 May 12 19:56
Great port!
31 Mar 12 16:29
great shot
30 Mar 12 23:47
Hello how are you? Im a web Designer and im trying to build up my portfolio for model websites. If you want me to design you a free site just send me a message or email me at design@siegeind.com to talk further thanks!