Info
Join:

28 Jan 2011

Last:

10 Jun 2011
Visual Distress
Male
Asbury Park, New Jersey
The BDC
IS URL: 
http://istudio.com/bulldogclip
About Me
I truly believe that there are things which wouldn't be seen if I didn't photograph them - Diane Arbus
Unconventional. Fresh. Different.
This is how my photography is often described. I'd hope that this is as much true about my work as it is about the man behind the lens. I often look back on the life I have lived and shake my head, its hard to believe that one person could have possibly experienced all that I have seen. This crazy life that I've led drives me to chase new ideas, to keep experimenting, and to push myself and my work to new creative heights.
. . . . .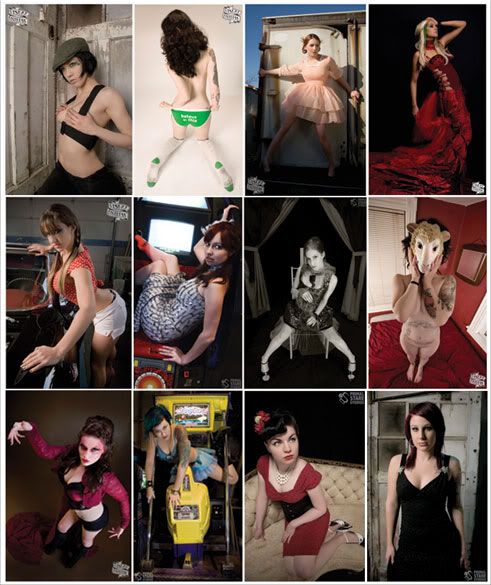 . . . . .
I own the BDC (Bull Dog Clip Productions), an award winning Photography, Video, and Interactive Design agency. We're located in Asbury Park NJ and our facility houses a brand new commercial photo studio. We are available for
studio rentals
(message me or check us out at
http://www.bulldogclip.com),
workshops, event hosting, on top of our full range of photography services. The facility boasts a 10'x10' white over vert cyc wall, a full hair and make up area with full amenities, a huge prop storage and set area, a workshop for building custom sets, interactive video and HD video capability, and one of the coolest locations possible.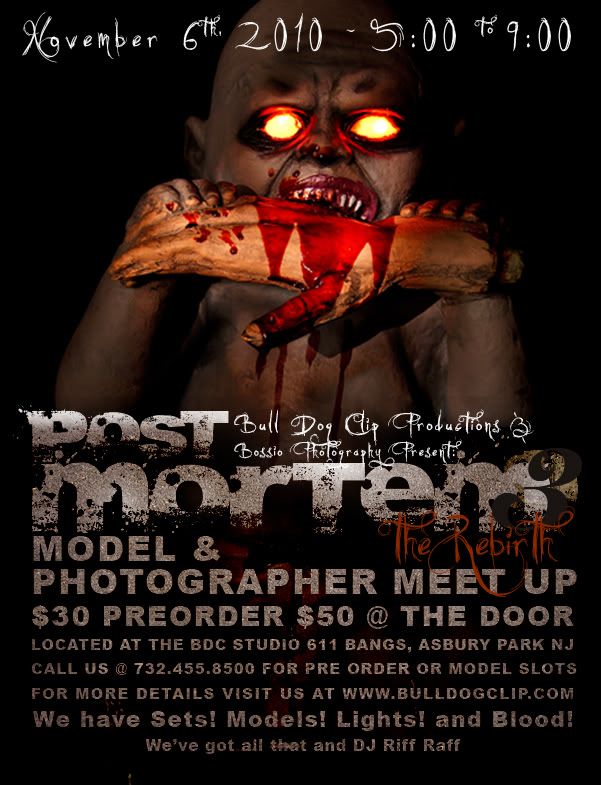 My work seems to be diverging down some interesting paths now. I have been working on a series of classic glamour and pin up photographs that builds its influence from hard boiled noir, classic hollywood portraits, and timeless film stills but take this to a whole new place. I am also very interested in shooting the nude in abandoned places, as the weather is getting nicer, I will be looking to collaborate with brave outgoing models to further this series.
Wide angle and distortion are my friends, and I am driven to create evocative edgy imagery. I will not provide you traditional glamour style shots. If thats what you are looking for, there are plenty of photographers on here who would gladly provide you that service. Frankly, I'm bored sick with the same old recycled lighting, backdrops, and wardrobe that you see across the board here in mayhemland. I seek to continue to push my envelope, and see the work evolve. Theres not a day that goes by that I don't learn something, and I surround myself with creative talented individuals and take inspiration from my friends and colleagues.

My belief is that any great portrait is a reflection of both the individual in front of the camera as well as the photographer. So before considering working with me, it may serve you well to know a thing or two about me. I am a frenetic ball of energy. My passion, excitement, and intelligence is often overflowing, and may be a little too much for the meek. The zest for life and sense of humor anchor me in a very tumultuous world and shine through in my artwork. I live for urban decay. My personal work involves traveling the world seeking out the most awe inspiring abandoned locations... industrial locations are a passion of mine, though no forgotten hospital, abandoned jail, lost resort complex, closed military base, or shuttered church is safe from my camera's inquisitive gaze. I am a well adjusted person, find normal social interaction enjoyable and have many friends outside of this Model Mayhem world, so it should be well stated I don't want to date, hook up, start a relationship, or anything else of that nature... Its just not what I am here for, and it is incredibly unprofessional. So, this is me, and yeah, thats my pooch. Photo Courtesy of Dastardly Dave.
. . . . . . .
. . . . . .
Often copied and occasionally downright plagiarized, my photography has been seen in magazines, newspapers, catalogs, and calenders. It has been exhibited across the US, from California to New York City. As a professional, I rarely do TF, with the exception of outstanding models, jaw dropping wardrobe, or brave folks with kick ass decayed locations. I should mention
MY RATES ARE EXTREMELY REASONABLE
... believe me, I know times are tough for every one these days,myself included and I am willing to work with aspiring models to make great photoshoots happen. On a shoot with me you can expect zero pressure, absolute fun, complete professionalism, and great images. I have met many talented and creative folks from Model Mayhem, and look forward to meeting and working with many more models, photographers, MUAs, and Stylists. Thanks for taking the time to read all of this, please feel free to leave a photo comment or tag, cause lets face it, who doesn't like a lil love on their work?
Credits
Tags
11 Jun 11 07:17
Very nice photos! Anytime if you need a PhotoEditing/Retoucher,please touch me! And you can send me one to have a try.This one is free. Email: garden_siyu@126.com My site: http://gardenofsiyu.xp3.biz/en%201.htm