Info
Join:

10 Mar 2010

Last:

13 Aug 2010
About Me
Peter Trainer is a professional photographer based in the
beautiful Noosa Heads, Queensland, Australia. With 20 years experience in Glamour, Fashion, Commercial, and Still Life his photographs have been published in publications including...Fuel Magazine, Brass, Platinum Girls, People, Picture, Ralph, Woman's day, HC Muscle Magazine, Hong Kong Penthouse, Paradise Magazine, Cutloose, Myers, Hamilton Island, Weekender Noosa and
Peter is also a Master Personal Trainer and Food Technologist.
Focusing mainly on the female form, Peter's aim is to capture
the most beautiful essence of a person his photographs. Most of the people you see in images are non-professional as he prefers to work with unknowns and to show that everyone can look truly wonderful when photographed with sensitivity and insight.
Peter works only in digital - outdoor backdrops preferred and lighting is his strong point, capturing the model and the surroundings as if it were meant to be natural combination.
MODEL PORTFOLIOS
Peter offers new models a range of professional and high-quality services, producing electronic and print portfolios, and web site design.
GLAMOUR MAKEOVERS
Allows everyday people to experience life of a model with high quality magazine style photography. Look and feel your very best as well as receiving a photo that will last a life time. It is the perfect gift idea for your partner or family, whether it be for a birthday, anniversary, Valentines day, Christmas, or just for fun!
All photography make-up used is Napoleon to give you a flawless photo image. Choose from sexy and seductive glamour right through to family portraits (pets included), baby shots, couples, promotional etc…..we take pride in capturing that special image while creating the look you desire!
A Session With Exotika Glamour Photography Includes:
• 1 hour professional hair and make-up imaging
• 1.5 hour photo shoot, including your choice of: close ups, full body images, soft and sexy mood shots (individual or couples) tasteful lingerie shots, portraits (individual or family)includes pets, portfolio shots etc…
• 3 outfit changes (please bring along 3 outfit changes to create the mood you wish to capture) and leave the rest to us
• Instant on screen viewing
• Highest quality digital prints available in all sizes or as packages
• Colour or Black/White
• Complimentary 5�?x 7�? photograph of your choice
• Gift vouchers also available for a gift with a difference for that some one special
Bookings strictly by appointment only.
SPECIAL PROJECTS
Peter's creative specialty lies in traditional glamour. He is always interested in new projects in this genre. If you are a model with interests in doing calendars, pin-ups, or glamour sets, and marketing them prospectively, his standard arrangement is 60/40 split. Other arrangements are negotiable. Please contact for details.
WEDDINGS
Your special day. Packages and Albums to suit your budget.
Hair Stylist and Make Up Artist available. Specialize in Cinema Photography. All enquires please phone or email.
HAIR, MAKEUP ARTISTRY & AIRBRUSH TANNING
In order to acheive a professional high quality print, the assistance of a hair and make-up artist is required. Prices on application (normally added into photography fee) For further information please go to contact section and forward all questions addressed to Elizabeth Kramer
my website www.petertrainerphotography.com
My space www.myspace.com/petertrainer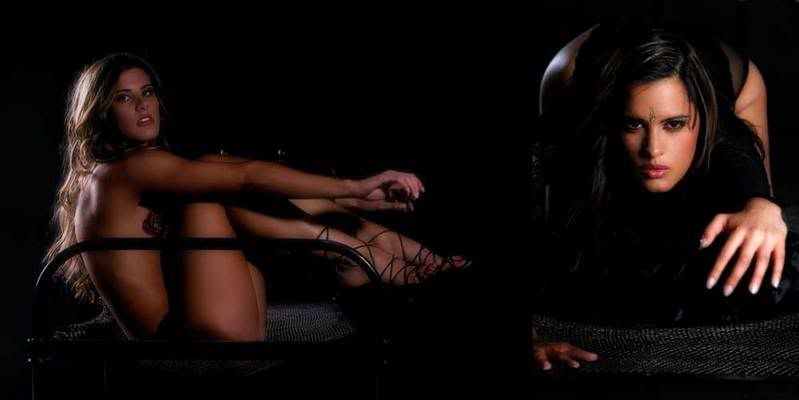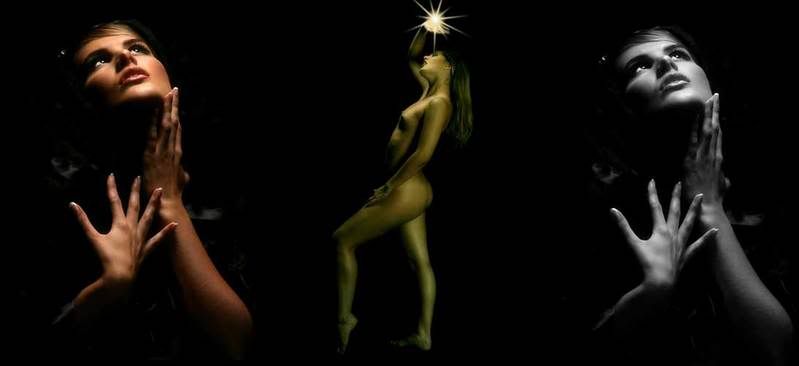 Credits
Awarded Photographer of the Year 2005 for magazines in Australia.
Castings and Photo shoots with Peter Trainer Photography
Due to the large amount of emails we receive requesting test shoots for magazines I have now put a package in place.
I am offering a package for the price of $450 (we accept cash, credit card and account transfers) to all new models which covers my time explaining how to market yourself as a model; hair and makeup application by Elizabeth who is one of Australia's best Hair and makeup artists, and a photographic shoot which will cover 2 looks. At the end of this the model will receive a disc of low res images from which they can choose 2 images for me to photo shop to a magazine quality finish. Models have asked if it is cheaper to do their own hair and makeup; and it would be however; the outcome is usually terrible as they do not have experience in photo makeup application techniques. To achieve quality images I use a professional hair and makeup artist this way images are able to be sent in to editors and my job is then therefore easier as I do not have to correct incorrect makeup in Photoshop. Remember 1 good quality image will give you the opportunity to be seen as a professional where 20 bad images no one will ever forget. I cannot say this enough to models; if you cannot afford good images hold off on photo shoots until you can as these photographs are the things that market you; so they would want to be great!
We will also discuss which magazines you may be suitable for and once we have the appropriate photographs I will send these to my editors to see if they are interested in publishing your photographs.
Quality is far more important than quantity, I have looked over many of the models sites and noticed the models are using poor quality images to promote themselves; many times I have hesitated in using a model because
The photographs she has sent me have been terrible shots which have not been taken by professionals. After I have shot with these models I am often amazed at how beautiful they come up with professional hair and makeup, the correct lighting, and quality airbrushing; these models then have magazine quality photographs to promote themselves with and as you can see; most of the models I have worked with have gone on to do quite well for themselves. If commissioned after this to do further shoots from magazines then photo shoots are obviously free for commissioned work. As this is my full time job and countless models would like a photo shoot I believe the package works well for both parties as it filters out who is serious about modeling, unfortunately my time and the time of my make up artist can not be free unless a model is commissioned or her look is at that time required or sought after by editors so this way no time is wasted and the model leaves with professional images to promote herself as well as we will have these images to promote the model with our contacts in the modeling industry. Within this package I will also spend some time discussing with the model which direction she should take to benefit in modeling for her particular look, within the industry today without all the lies; promoting yourself and earning an income. Also being a qualifies master personal trainer I can help advice best ways to get into shape for further shoots.
For interstate models we are happy to provide accommodation if needed or if preferred we can refer you to nearby hotels etc.
A holding of $200.00 will be required for all photo shoots to secure bookings; this amount is non refundable upon cancellation unless 48 hours notice is given to change booking date. In the past if a model cannot make it on that day another model unfortunately misses out. The balance is to be paid on the day of the photo shoot. WARNING: Be cautious about doing a TFP shoot with amateur photographers as these photos can then be used anywhere always start off with quality images taken by a professional as this is how you will get commissions for paid work in the future!
If you are interested in a portfolio with more looks feel free to contact me to go over the different packages we offer. I look forward to working with you soon.
Regards
Peter Trainer