Info
Join:

27 Jun 2011

Last:

18 Apr 2014
About Me
MM URL:
http://www.modelmayhem.com/zolder
About me
Hi and thank you for visiting my portfolio.
Originally from the UK I moved to the Netherlands nearly 14 years ago, where along with my wife Sandy we run a small but professional home based studio. My work is primarily involved, but not restricted to, the making of Fetish Based Art/Erotic Nude images in both Color and Black and White. Having a personal preference for moody uncluttered images it is my aim to create visions that have a timeless feel and that give an atmosphere that is creative, intense and mind provoking. Working with models from all age groups, amateur and professional alike my intention is to bring to the fore the inner personality and beauty of that individual, hopefully as not seen before. The model data base that I work with includes models from a number of countries including, Italy, Czech Republic, Belgium, USA, France, Netherlands and the UK. For traveling models accommodation can be provided.
If you are sending a friends request please leave a picture comment or tag at least.
Normally all shoots are paid and are covered by a Release/Consent form, limited TFP is available and Photographic ID is required.
Any model under 18 years must be accompanied by a Parent or Legal Guardian [ID also required], sorry but your Boyfriend, Sister or Aunty does not count.
Chaperone™s are also welcome but please be aware the set is closed. The shoot is not a sideshow nor is it a teaching event. For teaching it is a separate booking.
For commissioned work my rates are competitive and are negotiable.
Currently a minimum of 6 to 8 weeks notice is required for bookings due to existing schedules.
Contact Base 0031 [0] 6383 84324
Auto 0031 [0] 6521 01020
Email info@cdmfoto.com
http://www.cdmfoto.com
http://www.studiodezolder.com
http://www.modelshoot.net/user/chris5
http://ChrisM.modellennet.be.
http://www.model-kartei.de/sedcard/fotograf/149743/
http://fineartamerica.com/profiles/chris-morley.html
http://cdmfoto-info.blogspot.com
http://www.adultjobplace.com/sdz
http://www.istudio.com/sdzfoto
http://zoldererotic.wordpress.com
MM MODELS WORKED WITH
JamieLeigh Turney MM83246 *
Fetish Roos MM1751583 ************
Mini Miu MM1040325 *
Hermina MM#96982 *
Tocade MM#730760 *
Beauthy MM#679592 ******
Sister Dee MM #116908 *
Ifhegemeia MM#467946 *
Lola Babalon MM#23346 ****
Elena MM#410198 *
Sappho Girl MM#532451 ****
Amber-Elisa MM#118099 *******
Dame Noire MM#86416 ****
Kiara Z MM#150034 **********
Sofia Valentine MM#401645 **
Dark Seduction MM#69383 **
Little Miss Chaos MM#473465 ******
Dewi Morgaine MM#173760 *****
The Franpire MM#35526 *********
Yazzamin MM#12604 *
Angeleyes MM#1041865 *
Kerosene MM#6081 ***
MAKE UP ARTISTS
Stephy Starlight MM#880634 *
NON MM MODELS
Susan Carroll [UK] **********
Cat [Netherlands] ****
Iris [Netherlands] *******
Aurora Devlin [UK] ******
Malia [USA] *
Angelique [Netherlands] *****
Lyn Shining Star [UK] ******
Christa [Netherlands] *******
Samantha B [Can/Bel] ****
Model Edith [Bel] ******
Antoinette [Netherlands] *
Trinity [Netherlands] ***********
Jennifer Max [Czech Republic] *
Various models from the Czech Republic [via Chagall Studio]
Lists
Credits
Member of the Association of Erotic Artists -
Exhibtion at Cafe Sappho Amsterdam November 2006 -
Exhibited at Skin Two 2006
Jade Erotic Magazine January 2009 Front Cover
Jade Erotic Magazine January 2009 Featured Photographer
Jade Erotic Magazine Iss 42 May 2008
Jade Erotic Magazine Issue 38 October 2007 Featured in "Through the Lens" interview
Jade Erotic Magazine Issue 37 August 2007
Cover page image Secret Magazine [on line] August 2007
Featured contibutor Jade Erotic Magazine Issue 34 February 2007 -
Featured at Michelle 7 Erotica December 2006 -
Featured Photographer Jade Erotic Magazine Iss 27 Feb 2006
36 page Specdial Portfolio Book published 2006 -
Poster Images for 'Boudoir Bizarre' July 2006 -
Poster Images for 'Boudoir Bizarre' October 2006 -
Featured contributor Jade Erotic Magazine Iss25 December 2005
Jade Erotic Magazine Iss18 May 2005
Featured contributor Jade Erotic Magazine December 2004
Jade Erotic Magazine Iss14 October 2004
Published in 'Special Reserve Collection' Erotic Photography 2004- Showcased at MuseCube - Prior to this published in numerous publications worldwide, Uk National and local press and a number of successful exhibitions, House Photographer Lady Yvan Dominatrix.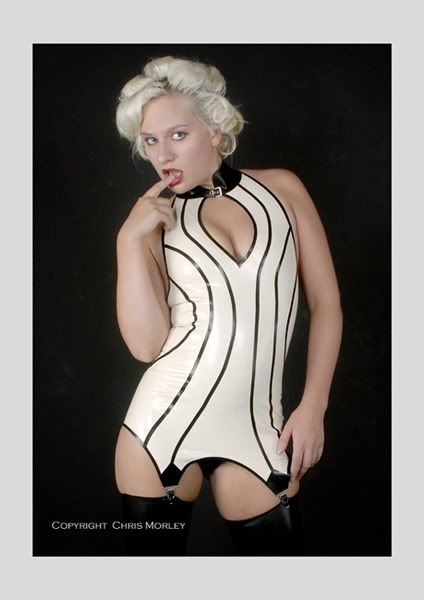 I have done many shoots with Chris Morley and am never disappointed. Not only does he have a small but professional studio, in which the model is free to experiment and grow as an artist, being a home based studio you are also made to feel very welcome indeed. No slave driving here, but a relaxed, constructive and most of all creative environment, where the model is left to work at her own speed, level of experience and within her own boundaries. I truly do recommend him highly.
Franpire MM 35526
I have recently worked with Mr. Morley for the first time, but it did no™t feel like it was the first time. There was a very friendly and relaxed vibe there and there is not at all any form of pressure, I was extremely comfortable. I can highly recommend Chris Morley to everyone who desires beautiful, classy, tasteful imagery with a luxurious feeling to it.
Kerosene MM 6081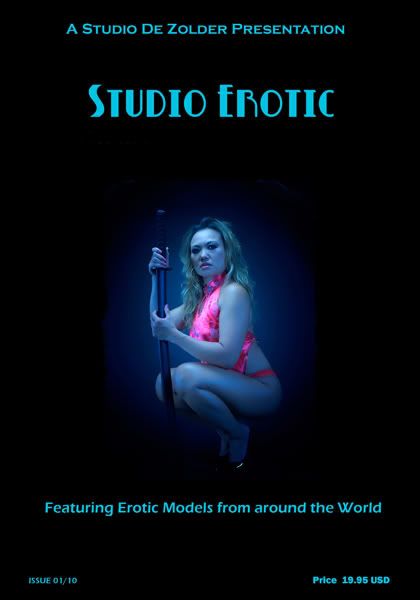 I had a look at my pictures on your website and I was stunned at the result!
They have turned out so beautiful! My parents were very pleased and asked if
they could get a copy of one of them. I got so many nice reactions already!
Thank you so much Chris, I don'™t think I ever got such beautiful pictures
before!
Wendela
I ha™ve already worked with Chris Morley many times. I ha™ve been happy and excited to work with him from the very first shooting, even if I did not know exactly what I expected from it. But in the end the results were completely stunning! And everybody can see it from the pictures in this site. I appreciated from the beginning the idea of working with him and his great style of photography, and of course with a special assistant, his wife Sandy, who is really a very kind person, always helpful and available in every moment I have needed, I would never stop thanking her! I have been very pleased to work with such a professional photographer, who can always share ideas and creativity with the model, in every proceed of creation, and respect a model as a human being first, in a sincere way. I finally highly recommend Chris Morley'™s team and his great photography, and I hope to keep on enjoying working together and helping creating great images like those!
Kiara Z MM 150034
Working with Chris Morley is always a pleasure, his wife Sandy takes utterly good care of the models, in catering your every need in the food and beverage department (she is a devilish good cook), picking you up at wherever needed, helping with clothes and hair, as well as being Chris' assistant during a shoot. That brings me to the man himself. Chris is a lovely guy, very professional, yet always in for some laughter during the shoot, helping the model to relax, and make her personality really stand out to brighten the photo even more. The results are always even better than you expect, even when having worked for Chris so many times now, he keeps on surprising me with the high standards of his work. He now is the house photographer for my site, as well as a good friend of mine, which I hope to work with for a very long time!
Amber MM 118099

Tags
18 Apr 14 14:23
Amazing port. Love your work!
17 Apr 14 22:31
Excellent port!
29 Nov 11 16:57
I did a great shoot with Chris Morley . Chris is a great photographer, very friendly and accomodating.Chris has an interesting style of shooting and lots of interesting props for shoots. I would highly recommend Chris to other models
20 Nov 11 11:35
Thanks for the FR add...Awesome Work..:)
07 Oct 11 11:36
anytime Chris
27 Sep 11 13:16
amazing images in your port good eye my friend
23 Sep 11 03:22
Thank you very much for your Tag I hope to work together soon very nice port
16 Aug 11 06:54
Love U port...Perfect....:)
30 Jul 11 15:30
You are welcome Chris, I would like to work with you one day. Best wishes, Nicole.
18 Jul 11 16:05
awesome work, superb portfolio!