Info
Join:

6 Aug 2009

Last:

18 Dec 2010
About Me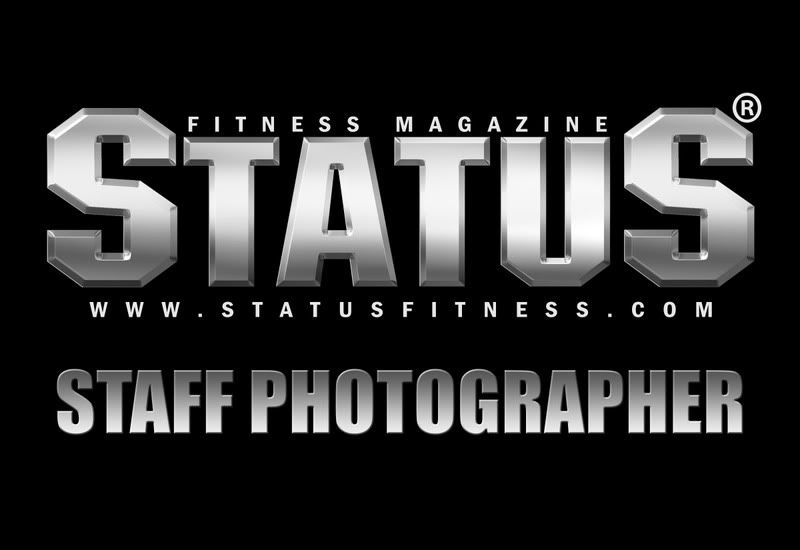 Thank you for visiting the Official Model Mayhem Page of Professional Photographer, Brent Allen!
First let me introduce myself. I am a professional photographer from Tennessee and part time Texas. I like to say I am from the USA since I travel so much. You'll find me all over, from Florida to Vegas, from Charlotte to Mexico. I take great pride in my work. This is NOT a hobby for me, this is my life.
I strive to give each and every model the hottest or best photo shoot she/he will ever have. My stuff is mostly mainstream which is why I am published almost monthly in national magazines. I am known as "The Sunset King" by a lot of my peers and models. To me, a gorgeous girl at sunset on the beach is an amazing shoot. I shoot a lot of location work and I've also gotten in to a lot more glamour recently and more studio work. So take a look around and let me know how I can help make your shoot the best ever.
PLEASE don't contact me for TFP/CD as I have NO USE for anymore TFP/CD. My equipment that I use is VERY expensive and eventually tears up like most things. I will make CERTAIN exceptions for multi-published models or celebrities. As you will see below, my list of clients and high profile models are numerous. PLEASE don't think I dont like you or I think you dont look great. (I get that frequently when I refuse to shoot for free.)
Models, here is some advice I have heard fitness supermodel, Jamie Eason tell many up and coming models. "Dont shoot with just anyone! If you are serious about your career, shoot with the photographers who are being published. You might have to pay, but if you want the best, it sometimes cost. Dont settle for less."€
Credits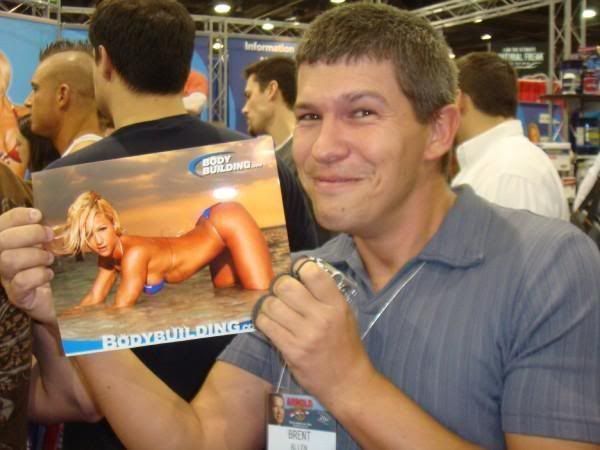 Me with my photo of Jamie Eason she was signing at the 2008 Arnold Classic Expo! I look like a proud new dad!
PUBLISHED WORK (Partial List)
PLANET Muscle Magazine
DXL Magazine
STATUS Fitness Magazine (Staff Photographer)
American Curves
SWAG Magazine (Staff Photographer) NEW!!
PULSE Fitness Magazine (Staff Photographer) NEW!!
AfterMath MMA Magazine (Staff Photographer) NEW!!
BOSS DIVA Calendar 2006 Jessica Renee
BOSS DIVA Calendar 2008 COVER, Month and POSTER with Jamie Eason
BODYTALK Magazine
www.BODYBUILDING.com - Ads, Prints, Web Content, etc.
Miss Red Hot Calendar 2009 Cover with Amanda Olson
BOSS DIVA Calendar 2009 Cover with WWE Diva Miss Jackie
CUSTOM MUSCLE Owned by WWE Superstars Charlie Haas and Umaga
Rev Theory - Concerts and WrestleMania 24
BSN Supplements Models
StarChem Labs Supplements Athletes and Models
LG Sciences Ads and Models
Fitness Rx for HER Magazine
Makes & Models Magazine
ROCKSTAR Energy Drink

Tags
10 Aug 09 18:39
love your port.. all amazing work...