Details
Height:
4'11"
Weight:
105 lbs
Measurements:
0-0-0 in
Shoe Size:
6.5
Hair Color:
Black
Hair Length:
Shoulder Length
Eye Color:
Brown
Ethnicity :
Caucasian
Skin Color:
White
Experience:
Experienced
Compensation:
Paid Assignments Only
Info
Join:

13 Sep 2009

Last:

11 Feb 2010
Malikta
Female
36 years old
Palm Beach Gardens, Florida
IS URL: 
http://istudio.com/malikta
About Me

Nudes Only:
http://www.modelmayhem.com/MaliktaNudes
Promoting artistic vision and creativity is my passion. I hope that this site will help me do that.
I am willing to do anything tasteful and creative. And I am always willing to expand my horizons with new and interesting concepts.
Drives greater than one hour will require some comp. for gas
**For exceptional artists I will do TFCD.**
I am very comfortable doing nude/semi nude photography however I DO NOT do nude for free.
Looking for Paid Shoots
Also, I ALWAYS bring an escort to my shoots. Period.
Photographers who say no, are creepy and up to no good. A professional has no problem because they also shoot with whole teams of people (hair,makeup,wardrobe, etc) and a professional model doesn't get distracted.
If all of this is okay with you - let's do this!
Due to flakey photographers, I have one new request,
When messaging me, please include the following:
1. When you're looking to shoot
2. What you would like to shoot/concepts you have in mind
3. What is the compensation?
4. Is there a MUA/Hairstylist or any other assisting professional there fore the shoot?
5. One reference by a recent model
September 15: Robert Vail
September 20th: Christian Nyback
September 26th: DutchMasterz
October 18th: Naveed Thomas
November 2nd: Vincent Photo, Daytona
November 16th: Sarasota, Tytaniafairy
TharpCreations: Mayhem #836076
Credits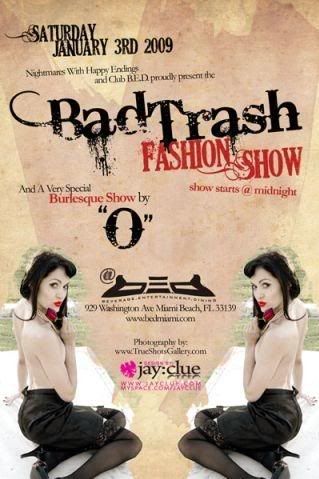 D20 Girls
Old School Sinema
Old School Sinema 4th Year Anniversary Party.
Bad Trash Clothing: Bike Night on Lucerne Ave.
Too Fast Clothing Fashion Show - Automatic Slims, Miami Beach
Promotional Model for the ORIGINS Gamers Convention - Columbus, OH
Promotional Model for St. Ives
2007 Girls of Gaming Calendar Model

Tags
19 May 10 20:30
Malikta, If you need anything we are all here and if you are interested in contributing to our magazine, feel free to message me: http://www.ModelingINTl.com/
05 Mar 10 02:01
Hi Malikta, i think your photos are very attractive, beautiful, elegant, and very Stunning, love Gareth.
01 Mar 10 17:20
Welcome to IStudio and the best to you. Great work
18 Oct 09 21:25
love your work~