Details
Height:
5'3"
Weight:
100 lbs
Measurements:
34-24-31 in
Shoe Size:
7
Hair Color:
Blonde
Hair Length:
Long
Eye Color:
Brown
Ethnicity :
Hispanic
Skin Color:
Tanned
Experience:
Experienced
Compensation:
Paid Assignments Only
Info
Join:

18 Sep 2009

Last:

14 Mar 2010
Giselle
Female
San Francisco, California
MY SPACE
About Me
A LITTLE ABOUT GISELLE...
I love tasteful sexiness combined with beauty...and love being whom I am: SEXY, PLAYFUL, HAPPY, PASSIONATE, GIVING, SENSITIVE, AFFECTIONATE and so much more. Being in front of the camera is a true passion of mine. An eternal MUSE ;-)
MEASUREMENTS:
34DD, 24, 34
Currently booking PAID assignments, NO TFP/TFCD
AVAILABILITY FOR WORK STARTS IN OCTOBER. DO BOOK ME IN ADVANCE. ASK FOR MY STANDARD RATES
FASHION NUDES, TASTEFUL/ELEGANT ARTISTIC FULL NUDES, IMPLIED, SWIMSUIT, LINGERIE, GLAMOUR, and EROTIC GLAMOUR FASHION.
I ADORE HIGH HEEL SHOES AND I WEAR THEM WELL!! ALSO WILLING TO DO SOME SEXY FETISH IF DONE TASTEFULLY...LOVE LATEX WARDROBE. I AM VERY CONFORTABLE EXPRESSING MY SENSUALITY...I LOVE WHOM I AM...PLAYFUL, SENSUAL AND IN LOVE WITH THE CAMERA.
ROYAL MAGAZINE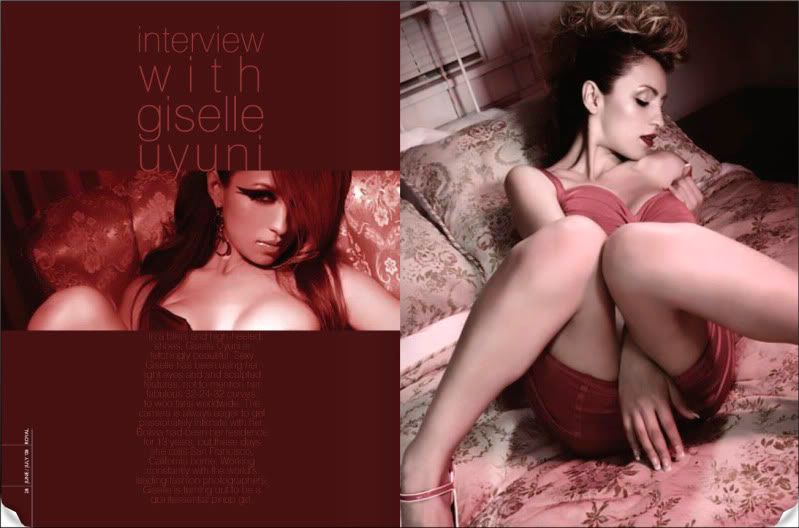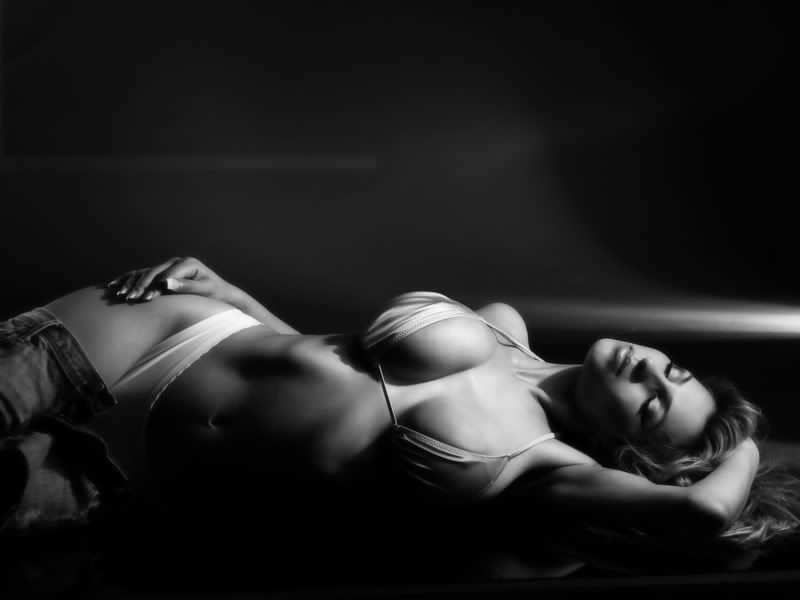 Hello and thank you for taking the time to view my modeling portfolio.
Since you have come this far...welcome! Here is a little introduction...
Fortunate in many ways, I appreciate what I have. With the sensitivity that life is short, I realize that life at it's best is living in the moment.
I admire professionalism, sincerity, and a generous spirit. With an intuitive eye for the above, I embrace kind hearted people with creative minds.
Originally from South America, I now call San Francisco home... Based in the Bay Area, I welcome work opportunities from all over the country. I am always willing to travel...
Traveling is one of my biggest passions... I have carried my travels state side and abroad for temporary living and leisure. I often visit New York, L.A, South America and Europe so if you are from any of those areas let me know of possible shoots.
Besides traveling one of my other passions is to to be involved in outdoor activities. I love hiking, walks on the beach, camping, etc. I am cultured, spontaneously adventurous and socially versatile.
I embrace photography and the talent that involves capturing images through a lense. Photographers who want to expand their creative edge have my admiration. I am always more than enthusiastic to contribute ideas that make working with me a complete pleasure.
When contacting me please use the outmost courtesy. You only get one chance to make a first impression. So please demostrate proper etiquette.
I look forward to your professional interest.
"Nobody can hurt me without my permission" MAHATMA GANDHI
Besos
Giselle
RED HOT BIKINI
Credits
Tags
08 Dec 13 12:42
Incredible body of work, Giselle!
15 Apr 12 08:01
You're one of the best
08 Apr 11 05:09
Without a doubt some of the best work I have ever seen! Awesome Portfolio!
02 Feb 11 07:14
Outstanding images, I hope u have a great 2011!
01 Dec 10 15:59
You're AWESOME! : ) Arreyon
26 Sep 10 20:36
im going to ask trp to take a shoot wit u and me! RENE
14 Sep 10 07:59
Expressive model, great poses, lovely pics in your port
12 Jul 10 11:29
amazing portfolio. I love your images...
03 Jul 10 07:22
Stunning images
02 Jul 10 10:27
Incredible port!