Details
Height:
5'8"
Weight:
129 lbs
Measurements:
36-26-36 in
Shoe Size:
7
Hair Color:
Black
Hair Length:
Medium
Eye Color:
Green
Ethnicity :
Asian
Skin Color:
Tanned
Experience:
Very Experienced
Compensation:
Depends on Assignment
Info
Join:

4 May 2009

Last:

18 Jun 2009
About Me
Welcome @ Iraida's world
My name is Iraida Ibragimova , 21 years old and I'm from Amsterdam.... I'm originally from Russia.. But got also some Asian roots ! I'm working free lance as a model for
http://www.skin-models.com
, I also do a lot of acting work. I love to travel and get to know other cultures...
I featured magazines like Maxim,FHM and some other Dutch magazines... Also I've played in some commercials,soaps and Dutch movies.
My dream is to become an International Model,Actrice and Artist !
Besides modelling I also have a passion for art and fashion design..
Love from Amsterdam.....
-----------------------------------------------------------
I'm looking for prof photographers , who want to do a high fashion shoot ... So please contact me @ MM... I hope to work with you some day ...
Credits
I had more than 300 photoshoots in 4 years !!!
MAGAZINES and more
ISTOCK MODEL , CHECK OUT MY PHOTOS
http://www.istockphoto.com/file_search.php?action=file&lightboxID=5606734
3 times for the Panorama (Dutch glamour magazine)
Primaluna *shop for gitars* , posters&flyers
60 minutes magazine April 2007 , Editorial
Electric disco *discotheek @ Miami* , posters/flyers
2 times for the Maxim
Coiffure Awards 2007 for Koffijberg
Showmodel in a Dutch program ''Weet wat je date''
Fotoshoot for the ''YES'' (Dutch magazine)
Bikini babe 2008 contest / Dutch news paper
Photoshoot for the ''Flair'' (Dutch Magazine)
Photoshoot for the ''Aktueel'' (Dutch Magazine)
FHM , girl next door pageant , 1 of the 10 girls.
Elite Model look 2007
Caffe Ristretto @ Magna Plaza Amsterdam
Photoshoot for Pierot *Haute Coiffure*
Photoshoot for Magic Body Fashion
I was on a big poster in a Dutch Soap..
Gallery in Japan
Photoshoot for Cafe Moda *shoe store*
Photoshoot for aerobic shoes
Editorial for Pivot Point (hair/fashion book feb 2008)

LOS Magazine sep 2007

People of the Future project with Top photographer Krijn van Noordwijk
Photoshoot for suite69 (Dutch t-shirt brand)
Cover + Catalogue for Pure Clothing.
Photoshoot for Dutch magazine ''Blaadje''
Sustilo online fashion magazine
Get a real job campagne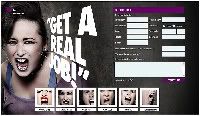 Photoshoot for online lingerie shop ''Mademoiselle ZuZu''
Photoshoot for
http://www.lavita-moda.com
Cover for Dutch magazine ''Vriendin''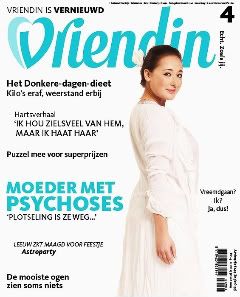 Coiffure Awards 2009
And MORE!!!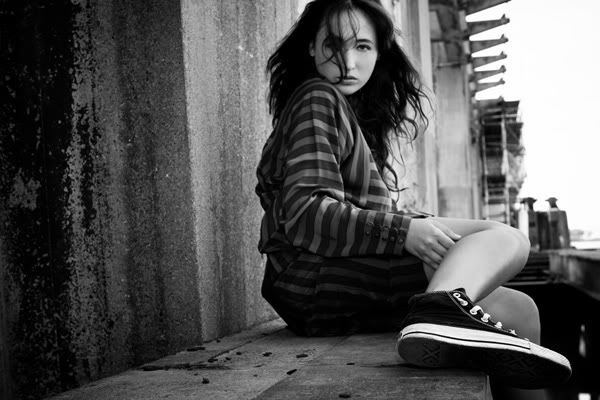 RUNWAY
Asian clothing show for ASN (asian comunity in Holland)
Hairshow for Toni&Guy
2 Hair Shows for L'Oreal
Hairstyle 2006 catwalk for Martin Willems and Matrix
International hair/fashionshow for
http://www.davines.com
@ The Convetion Factory (Amsterdam)
Catwalk show for Amsterdam fashion instituut
Summer colection show for Koffijberg
Fashion show for Zahra Couture , Zahra Yaagoubi and
Lahoucine ait el Mahdi @ Paradiso (Amsterdam)
Fashion week 2007 oa Paul Frank, Eastpak and more !
Couture show for Irving Vorster (
http://www.irvinx.com
)

Hairstyle 2008 , Show for Kadus
Catwalk show for Sustilo @ Panama (A'dam)
Catwalk show for Sustilo & Otazu @ Beachfashionparty
AIFW for Michael Barnaart van Bergen
Janice (Project Catwalk) All Black Collection
Runway show @ Beautiful Fashion
(I'm the third model walking)
http://www.youtube.com/watch?v=5_U8-9xfe3k&eurl=http://iraida020.hyve.nl/
Fashionshow for Larisa Katz
Show for Sara's Bridal
TV
I'm in the Dutch ''Survivor'' (@ RTL 5 , 30 sep 2007)
A lot of Dutch commercials (oa Heineken)
http://nl.youtube.com/watch?v=i0a7xBzAoV8
and movies. A few commercials in Sweden and China.
Also I'm playing in a Dutch horor movie
Asian Import Ltd..
I've got my OWN REAL LIFE SOAP on Dutch Television!!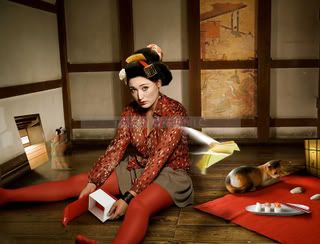 Thx for visting my page !! You can also add me @
http://www.myspace.com/Iraida020