Info
Join:

26 May 2009

Last:

7 Sep 2011
Digital Fantastique
Male
Orange, California
Currently in tustin
About Me
Currently working on my next book, to be released in Fall 2009. (Looking for fine art nude models & models interested in creating cinematic and surreal images...)
My new book... (image censored for community standards purposes)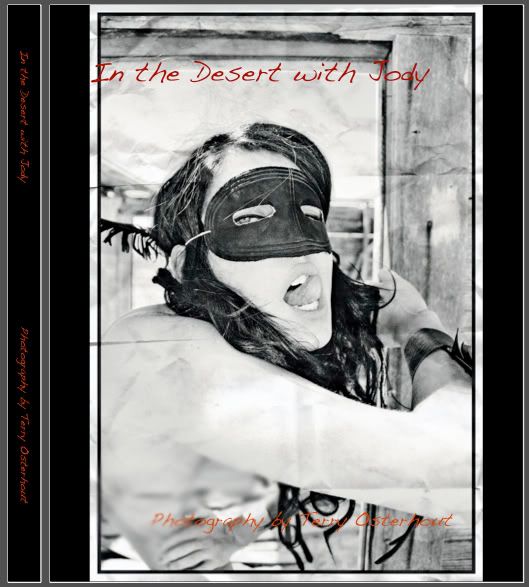 http://www.blurb.com/bookstore/detail/381836
Prints for sale... (if you are interested in prints of any of my images, please drop me a line.)
http://DigitalFantastique.imagekind.com/
2009 - Projects
I am finishing editing on the short film I co-directed this Summer in Austin, Texas called Breaking Blackheart and am casting for another short featuring some of the same characters.
I am also planning my next coffee table book and will be looking for models who would like to be involved in a fun project and have a nice book added to their credit list (Models involved in book projects receive a Hardcover copy of the book, and a massive amount of edited images from the shoots.)
(Currently seeking female model to collaborate with on an upcoming coffee table book and short film projects. I basically need someone locally who wants to build their portfolio and create art on a regular basis.)
TRADE ONLY - Unless Otherwise Negotiated! (I've decided I'm going to do more TFCD/TFP this year because I just want to shoot as much as possible and have fun.)
I am a filmmaker and photographer from NYC, living and working in Southern California.
I like artists, models and actors who aren't afraid to take risks with their art and to challenge the way we think and believe.
I love shooting, and love working with models with open minds, a sense of adventure and a passion for art.
I am always either working on movie projects or working on shooting images for upcoming coffee table book projects. I prefer doing themed shoots and creating images with drama, imagination, creativity, sometimes a narrative, and passion. I use the same approach to photography as I do with filmmaking and want to tell stories.
I am looking for a muse for 2009 that wants to constantly shoot, make movies, create coffee table books and prints, and be daring and productive. (I'm not looking for a wife, as I have one already that I am really fond of.)
I just want to make art and have fun doing it.
Rates & Compensation:
___________________________________________________________
* TFCD – Currently doing limited trade for portfolio building purposes if there is a mutual benefit and the project is right. I am looking to do some darker themed work and need some brave models.
• My Rates – If you would like to hire me for commercial work, editorial or portfolio building or head-shots please inquire about my rates.
* Interested in working with models whose priority is art first.
WORKING WITH ME
___________________________________________________________
* I am looking for female models only. (Occasionally, I will shoot with male models but not for trade!)
* I am open to your ideas, suggestions and comments and love collaborating so talk to me.
* 18 and over please!
* Cancellations – DON'T! - If you have to cancel, please try and give me at least 24 hours notice.
* I will always respect and treat the models with professionalism and consideration. I am flexible, easy going and want to work with models I like repeatedly. I want to build strong friendships and working relationships. (I am friendly with all of the models I have shot with, provide edited images within a week of our shoot, and am respectful and polite.)
I am passionate about creating art and growing as an artist. I love meeting interesting people who are creative and interested in producing great art! It is important that we have a fun, relaxed and productive shoot.
___________________________________________________________
Credits
___________________________________________________________
Books:
___________________________________________________________
"In the Desert with Jody" w/ Jody Kovac
http://www.blurb.com/bookstore/detail/381836
"High On Murder" w/ Taylor Thorne
http://www.blurb.com/bookstore/detail/41029
___________________________________________________________
Movies -
___________________________________________________________
Breaking Blackheart (short) (In Post-production)
Beating Blackheart (Pre-production)
Purgatory Lounge - Feature - (Unfinished)
Hybrid - Short Film
Bulletproof Voyeur - Experimental film (Pre-production)
___________________________________________________________
Model Mayhem Models:
___________________________________________________________
Charisma M - Mayhem #1017056
Ms Krystal Irene - Mayhem #835083
Jody Kovac - Mayhem #371022
Taylor Thorne - Mayhem #302015
Marytierra - Mayhem #693722
Anderson Davis - Mayhem #320469
Alexender - Mayhem #308276
Analucia - Mayhem #19853
Ashleigh Michelle Davis - Mayhem #403702
___________________________________________________________