Info
Join:

6 Dec 2009

Last:

31 Mar 2020
Ethereal Shooter
Male
ALBANY, New York
Currently in 45014
Facebook
IS URL: 
http://istudio.com/ethereal
About Me
Ethereal Shooter
Male
Albany, New York
Mayhem #21907
Photographer
"Time to work the Magic!"
Rates available upon request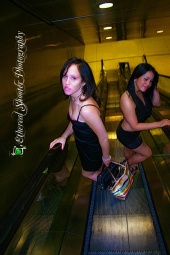 About me: My inspiration and influences come from diverse sources, from the classic vintage pinup,art
I am Mitch ............Aka .........Ethereal Shooter. Born in Washington D.C. but now
living in Albany, New York. it is 2009 time to do things Bigger and better, so come join me a make some Magic the Ethereal Way.
I am an Artist at heart, looking to shoot outside the box. my style,is beyond typical photo art. I have been shooting photos for 15 years. Always looking for new Models to work with all the time.
I love to shooting outside the box?
Want to try something new?
Got ideas you'd like to try?
Open your mind and join me to see what can happen.
If that's you, drop me a line....................
I STAY MAD BUSY, SO IF WANT ME YOU MUST
SET UP SOMETHING AHEAD. AND ONLY REAL MODELS!
!!!!!! NO TIME FOR GAMES!!!!!
if you have a shoot setup with me.
and something come up,please call and let me know you can't make it to the shoot !!!!!!please!!!!!!!!!!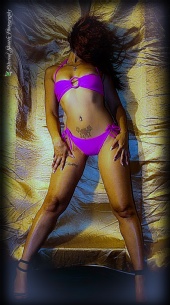 ART AND PHOTOS ARE MY LIFE!!!!!! So please don't waste my time
time is money.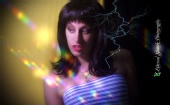 "(Due to the overwhelming amount of request I get to TFCD I have to finally limit myself to paid work.
because of the cost,and every thing going up .)
Lists
Credits
some hair and makeup done by crews360
check out more of his work at crews360.com and at MM 21831
check out more photos at :
https://www.facebook.com/ethereal.shooter
or :
https://www.facebook.com/Ethereal-Shooter-Photography-163069133720514/?fref=ts
I work with most of the model on my top list
models i'v work with...........
Renee5387 Mayhem #1084236
ANGIE ROSADO Mayhem #34366
This is Chelsea Mayhem #149893
Beau Marie Mayhem #257188
Nikki Thom Mayhem #740209
Ricanmami Mayhem #1074413
Nemesis Mayhem #742383
Sheila Johnson the Star Mayhem #420131
Kimberly Bentley Mayhem #113454
Veronica Vior Mayhem #24678
Princess Shawna Mayhem #744684
Kortni P Mayhem #352572
DreamComeTrue Mayhem #64823
Kristie Marie Mayhem #625741
D-NY Mayhem #786718
carmen lajas Mayhem #294219
MissMykal_J Mayhem #1082408
Fantasy7 Mayhem #1038127
Angelina P .Mayhem #51013ANGIE ROSADO Mayhem #34366
Roselea Mayhem #127292
Matthena blanding Mayhem #276059
Christina Alexandra Mayhem #100936
SaSsY ShAwNa Mayhem #285802
Alice In Wonderland Mayhem #308841
Emma Grace Mayhem #192559
Holly Reynolds #77896
Veronicah Mayhem #24678
Rasheida #103706
EveL # Mayhem #96772
Renada Nicole Mayhem #87743
Italan Barbie MM# 170478
and the Sweet Candice MM# 463322
Extaordinary Crews360 Amazing Hair Stylist
AND MANY MORE...AM DONE TYPING FOR NOW,MORE TO COME.LATER. AND COMMING SOON LINKs TO THE ETHEREAL WORLD, STAY TUNE.
Tags
30 Aug 14 23:36
Nice work!
13 Jun 11 10:54
Very nice photos! Anytime if you need a PhotoEditing/Retoucher,please touch me! And you can send me one to have a try.This one is free. Email: garden_siyu@126.com My site: http://gardenofsiyu.xp3.biz/en%201.htm
04 Jan 11 18:50
GREAT PORT!
25 Jun 10 18:55
Thank you! I'm out of brooklyn.
30 May 10 00:38
Just stopping by your page to say hi! Please let me know if I can ever be of any assistance with retouching any of your photos.
04 Jan 10 06:42
Hello, Very nice work!
26 Dec 09 05:58
Belated Merry Christmas to you my friend and your whole family. Good health and God bless!!! xo Marianne- WRS
21 Dec 09 13:57
Thank you for the friend request!
16 Dec 09 13:08
Thanx for the Friend request... Look out for my fashion port...coming to you 2010 thanx =) -iamAngel Ps...as well as my website Www.myspace.com/flawl3ssb3autii Www.twitter.com/flawl3ssb3autii Www.modelmayhem.com/678925
13 Dec 09 19:42
thanks for the add. Great port. Hopefully we will cross paths one day. Happy Holidays. Smoochesimo, Jemsika