Details
Height:
5'2"
Weight:
118 lbs
Measurements:
0-0-0 in
Shoe Size:
8
Hair Color:
Black
Hair Length:
Very Long
Eye Color:
Brown
Ethnicity :
Asian
Skin Color:
Olive
Experience:
Experienced
Compensation:
Paid Assignments Only
Info
Join:

16 Mar 2010

Last:

4 Sep 2018
Yumi34
Female
Indiana
ModelMayhem
IS URL: 
http://istudio.com/yumi34
About Me

Welcome to my Portfolio, my name is (U-Me)
I am open to many different ideas, and can be flexible with travel. I am looking to expand my exposure and experience working toward modeling as a profession. I have modeled for several professional photographers and they consider me as having professional talent. I have a fun, easy going, playful attitude and I'm easy to work with.
My rate is $100 per hour for paid shoots, But I will consider TFCD shoots if it is mutually beneficial. Hope to hear from you soon!!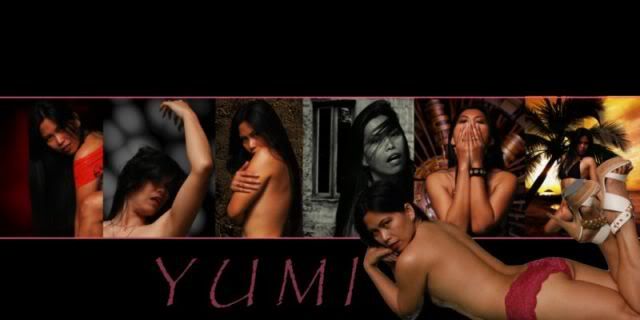 "Luck happens when opportunity meets preparation"
Credits

CloseUp Photo iStudio# 1187291
JR Arts mm# 1076599
Clarkphotography mm# 1018245
jk photographics mm# 67795
David W. Ferris www.figurestudies.com
Frederics Photography www.fredericsphoto.com
Classic Photography www.cpindy.com
Images By Gordon mm# 737652
STUDIO 151 iStudio# 28416
Doug Stevens at Broken Glass Photography mm# 1346303

Tags
02 Mar 14 13:11
Stunning port!
21 Mar 12 03:57
Nice work, nice port.
16 Feb 12 18:35
nice look and body lines. Love to talk about shooting together
23 Jun 11 03:37
very impressed by your shots.....
17 Jul 10 08:23
Very nice work. Welcome.
07 Jul 10 13:50
A very good way to start... Vry good imagery...
19 May 10 18:33
Yumi34, If you need anything we are all here and if you are interested in contributing to our magazine, feel free to message me: http://www.ModelingINTl.com/
16 Mar 10 14:15
If it were not for models like you, photographers like me would have to work harder. Keep up the good work…