Info
Join:

30 Sep 2009

Last:

2 Oct 2013
Friends
LCDR PHOTOGRAPHY
Male
37 years old
PA - Norfolk, Pennsylvania
About Me
I am currently serving a 20yr career with the United States Navy but I do occasionally enjoy getting behind a camera.
I am currently working out of Glamourville Studios but im am doing this part-time. I am here to deliver a new sense of creativity and style not currently seen but known. The ppl i have known and work with are well renowned throughout the modeling community and with them I get even stronger.
I find myself to be pretty reasonable with my prices and depending on what your looking for or need I can work on delivering magic for you without making your pockets vanish.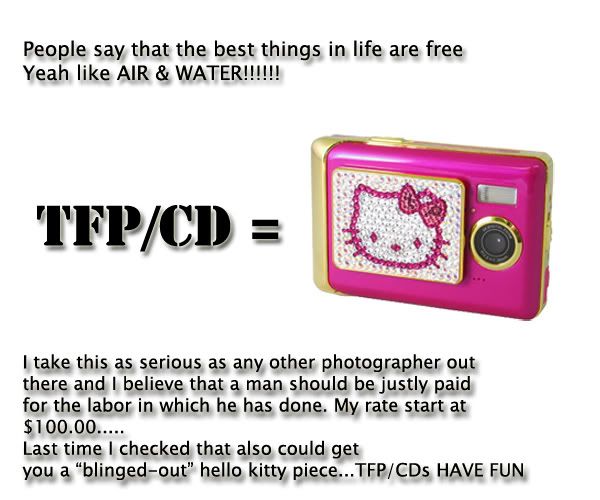 Credits
Tags
04 Jan 11 18:49
AMAZING PORT!!!!! I WOULD LOVE TO WORK WITH YOU!!!