Comments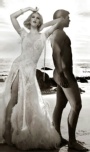 Talent, Beauty and Elegance...You have it all in your port :)


Great shot... you should have a whole series of this teasing look...

Great figure and I love the expression.

Your lean, fit figure is your biggest asset. You should go in this direction to showcase your strength...swimwear, lingerie, glamour. Also try a variety of angles; this shot, for example, would be great from rear 3/4 view.