Comments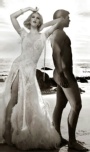 Beautifully sexy with a touch of innocence.

gorgeous expression and pose.. very sexy!!

I love the way u look,.. come to indonesia and let me shoot u :-)

Yea that's beyond HOT and down right SEXY!

donde
2010-06-23 10:31:11.0
super wow! must make art with you.

I love your lingerie stuff...your expression is amazing!

I found you again looking as gorgeous as ever.

Stunning portfolio! Ever come to the Hawaiian Islands?