Comments

Love you look in the boots!! nice work!!!

Nice photo, I would like to see more from this set.


Nice shot. I love your look and your figure.


Nice boots Emily! When are you coming to Texas?


This is a gorgeous shot, great eye contact, great legs! Very sexy!


Powerful connection and directly exciting!



as far as i am concerned, this is an awesome photo showing so much of your potential. would TRULY love to work with you :)

Burt
2016-07-27 20:18:09.0
Very nice!


Great Commercial potential with some coaching and practice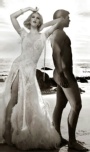 I see your serious side here . It great to be versatile. In this game you have to be able to adapt to any circumstance My lady in Red.

Love the look in your eyes!


Beautiful shot! and always love a woman in boots!

I agree with every body BUT a stern stiff expression does work when portraying moods!


Great engagement with the camera, excellent color and really beautiful model.


Cons: I think you look little bit stiff in this image, next shoot just relax and have fun with it. Pros: You are an attractive lady and any photographer would be delighted to work with you (including myself). Keep networking with other photographers and practice your facial expressions in a mirror & if you have a full length mirror in your home practice different poses. Experiment with posing, various clothing, make-up and even how you wear your hair. Just have fun with it. Best wishes.

Oh my God! wow.... I only change in this picture is your expression.... just try to relax your eyes and you will see the difference.. ;)

by far your best image in the port, sexy and alluring.


I've been using boots and hats as props for a long time (big fan), would like to see more from this shoot with you standing. It's a good outfit, you wear it well. -Mark


Very nice model, but without left hand? :) :)


Supercalifragilisticexpialidocious It means you are "super", above others, beautiful, feminine, got it together just right. It can be just something to say when I see how gorgeous you are and I am at loss for words.


Probably one of the better photos of you in competitions. Only because, it almost centered. I don't know why the expression but you're still captured beautifully from head to the tips of your boots.