Comments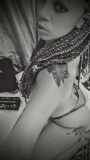 Your pictures are amazing and thank you (:



So pretty! Would love to see more of this!!


Your expression is wonderful, yes this is a good backside pose, but I really like how you express yourself



Very beautiful... M I k E ®






You are just head to toe "drop-dead" gorgeous! Nice shot!


This is amazing This is One Hundred Percent Onion Ass !!! Ohh Onion ass?? yep seeing this brought tears to my eyes !I am sooo happy I'm a man.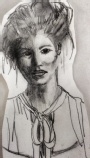 You're absolutely stunning!

a really nice pose and over the shoulder look


wow what a fantastic figure ♥ it x


I love a good back shott and that's what ur given me here

very nice... thats really something



Love the suit, background, and the pose!