Comments





The time to take your modeling career to amazing new levels is here! Submit yourself today for your shot to be featured in the next issue of Girl 9 Magazine For Men. Submit photos and bio to: girl9magazine@aol.com All photos submitted by models will be evaluated on style of lingerie or bikini wear, makeup and hair styling, photo shoot location, and unique look.


The sun in you eyes which caused a Closed Eye Beautiful Shot! With you having such beautiful done eyes lids, and lashes. Adds a sweet sex appeal to this photo <3




Sexy sun worshiper! Beautiful!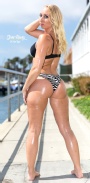 You look as though you are really taking in the sun. It's a private moment. Nice shot!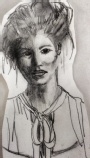 I"n your Zone I love when a model can zone out

I love your expression, beautiful smile!