Details
Height:
5'2"
Weight:
110 lbs
Measurements:
34-25-30 in
Shoe Size:
7
Hair Color:
Brown
Hair Length:
Long
Eye Color:
Brown
Ethnicity :
Native American
Skin Color:
Tanned
Experience:
Experienced
Compensation:
Depends on Assignment
Info
Join:

21 Aug 2011

Last:

27 Aug 2011
About Me
|P E R S O N A L ♥ B A C K G R O U N D|
Agency represented by:

☮
Talent Manager:
Naomi
(e) naomi@nymmg.com
(w) nymmg.com
☮
Please do not message me for personal small talk, this page is strictly business oriented.
☮
Ethnicity:
Native American • Mexican
☮
My goal:
I enjoy the creation of transforming the tunnel vision of the naked eye into something even more creative than the body intended. I am zealous for photos that
demand
your attention. The continuation of my life beyond this point exists based upon one belief: In every moment there is beauty and I have the power to see it.
☮ I will NOT shoot: Nude/ burlesque/ lingerie/ male partnering.
| B O O K I N G ♥ M E |
☮
Booking Agent for professional inquiries:
Ben
(e) ben@nymmg.com
(w) nymmg.com
☮
Booking for local inquiries:
Please contact me through PM here or on MM. Thank you!
Credits
Please contact me or my Talent Manager if you would like my resume!
PLEASE NOTE:
I
firmly
reserve my right to bring an escort. If I am meeting you for the first time in an unknown location, I'd rather be safe than sorry! Thank you for understanding!
My wonderful girlfriend
KARI K.
assists me and she does not get in the way, distract me, stir up drama or try to direct the shoot. I am VERY thankful for all of her amazing help and support! ♥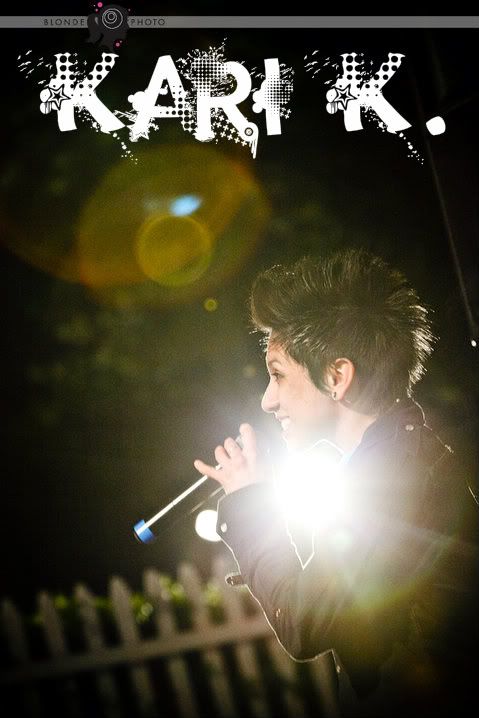 Thank you for taking the time to view my port and I hope you have a marvelous day! Please feel free to ask me absolutely anything as I am very open and encouraged to collaborating fabulous new ideas!
Tags
22 Aug 11 00:03
Welcome to iStudio. Wish you lived locally so we could shoot.